3D lashes. Have you heard of them? What is it and what is all the rave with 3D fiber lashes? You may already be a raving fan or totally clueless and here simply you want to see what else is out there. Beauty salons, the drugstores, online sites, and even individuals sell them on the streets – but have you tried them? 
If you have been clueless about 3D lashes until now and wondering how they work, join the team and read on!
Maybe you're like me and totally 3D lash illiterate.  I have been asked many times about them and have no personal experience to go on. I was really not a mascara-wearing type of girl… until recently.  In the last year, the universe have collided and tubes of mascaras keep coming my way via subscription boxes and companies sending me makeup and mascara goodies for me to test out.  Eventually, I was offered to try fiber lashes also known as 3D lashes by Mia Adora.  They sent me their product for free in exchange for an honest review and mention here on my blog.  I said yes; after all, this is the 'What Says You, Jennylou?' blog, is it not?
So let's do this….
What I have starting out is a prepped face with stick-straight-down-Asian lashes that are barely even there. See how short and naked my eyes are?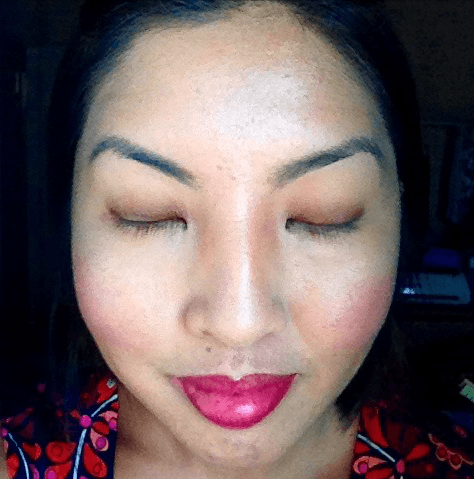 I get my Mia Adora box and these are the products I see: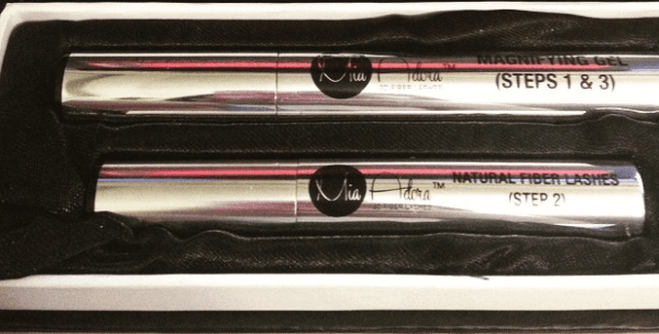 There are 2 tubes but 3 steps to the process.  Tube #1 is called Magnifying Gel and Tube # 2 is called Natural Fiber Lashes.
The MiaAdora DS Fiber Lash Mascara promise:
Instantly Longer, Thicker Eyelashes – Magnify your natural eyelashes up to 300%  in 3 steps!

Water and Smudge Resistant

Natural Non Toxic Ingredients Strengthen and Condition Your Natural Eye Lashes.

NEVER tested on Animals!
Here is an inside look at the 2 wands pulled out fresh from the tubes: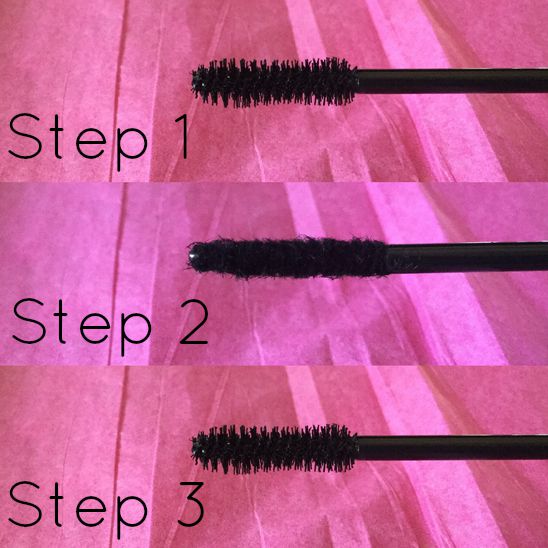 And here are the instructions on how to apply them, right on the lid of the box: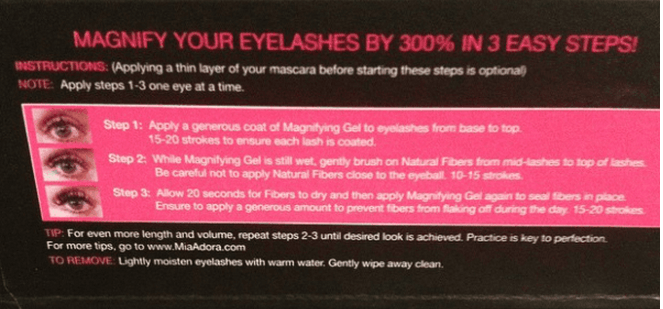 I did one run-through of the 3 steps, on one eye.  On my other eye, I did a second set of the 3 step process: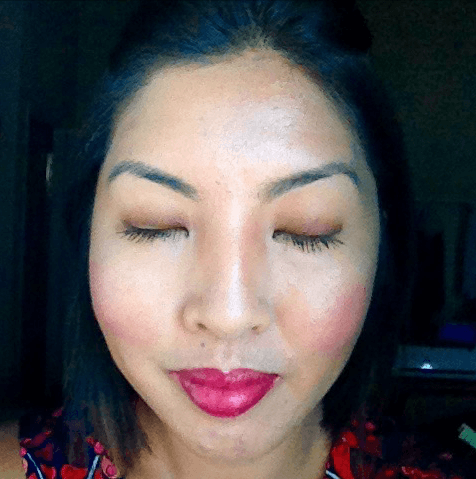 Do you see a difference here with the Mia Adora 3D Fiber Las Mascara, compare to my previous face picture?  And do you see the difference between repeating the 3-step process?  I do!!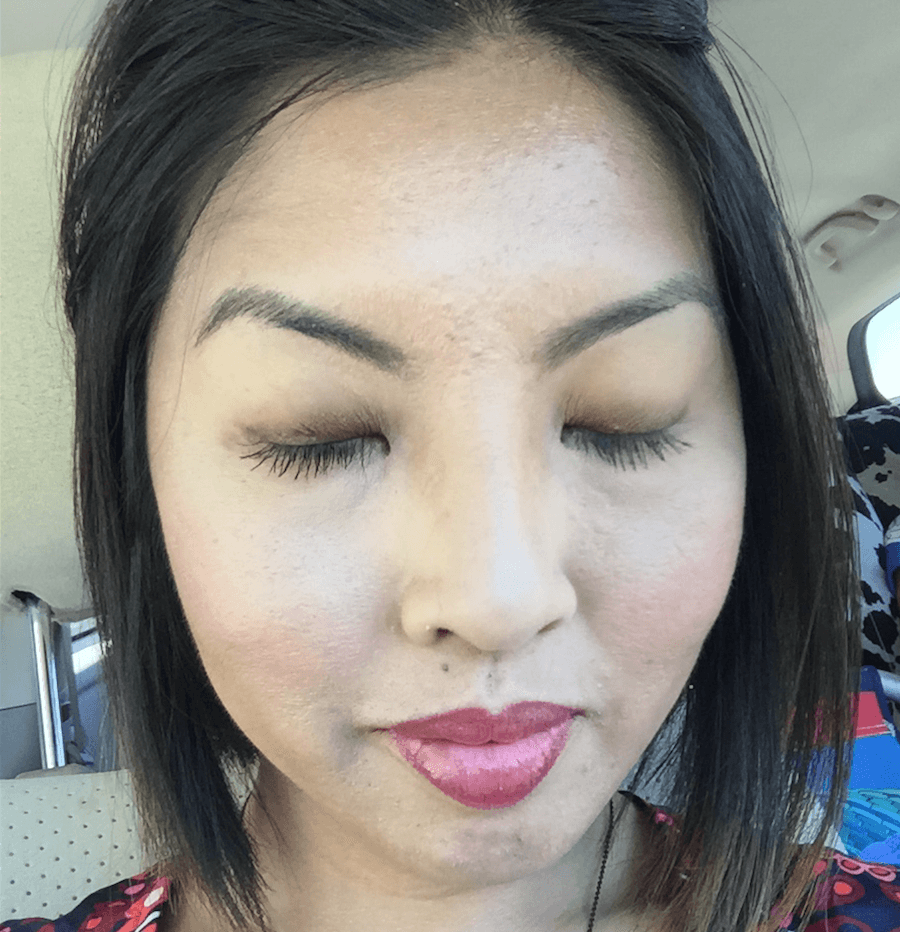 Of course, I could not leave the house with uneven lashes and fixed up the other eye.  What do you think?  I could have packed it on and on but I side with a more "natural" look when it comes to lashes.  These are already huge for me as I really don't have lashes to begin with.  300% is possible but I was already content with the size of these which is about 200%.  I cut back in the # of strokes they recommended at each step.  Step 1 was 15 – 20, step 2 was 10-15 and step 3 was 15-20 as well.  I did about half that.
Do note that all photos of my face are unretouched and unfiltered. The first two were taken facing out the bedroom window to get as much natural light as possible and the third was outdoors in my car (imho, the most unforgiving lighting of all for a selfie) but my goal here was to give you accurate and a real life representation of the Mia Adora 3D Lash product on my eyes.  You can see more real life pictures of other users at MiaAdora.com.
My first impression on the lashes:
Why 2 tubes when so many advertise amazing full lashes with the use of one mascara tube?  After opening up the second tube for Step 2, I was surprised that it was so dry looking (like a super long cotton swap on a stick) but saw that the fibers were necessary for the building of lashes.  The fibers stick on the the Magnifying Gel. Tube 1 (Magnifying Gel) provided the base for tube 2 (Natural Fiber Lashes) and step 3 is what sealed the fibers from tube 2.  It all made sense after I did what the box told me to do.   I did like that my lashes were not crunchy and very flexible.  It may even had a curling effect as my stick-straight-down-lashes were no longer so down.

This picture was taken 10 hours after I first applied them.  Even after a full day of having them on, there were no fibers that fell on to my cheeks.  I have heard before that 3D lashes fall off throughout the day leaving black fibers all over the face but that is not the case with me and with Mia Adora 3D Lash Mascara.  I did come across a YouTube video after I had already put the product on, that skipping on Step 3 causes all the fallouts.  Make sure not to skip out on Step 3 as that seals the fibers on the lashes and keep them falling onto the face.  I did have a few fibers go in my eyes during the Step 2 process but it was no big deal and there was no stinging or pain from it.
***
Ready to try it out for yourself and get your lashes 300% ticker and fuller than what you have now? MiaAdora.com have a Summer Sale going on and only $23.99 + tax and shipping.  Original retail is $59.99. Their website offer comes with an ebook titled, "Best Eyelash Secrets" sent right to your email for instant access after your purchase on their site is made. If you have Amazon Prime, go to Amazon.com and use the free shipping for all Prime members (Note: Ordering from Amazon does not come with the free ebook).
Do I recommend Mia Adora as a viable fiber lash product worth a try with your hard earned money?  I am all for natural and non-toxic makeup products that not only make you look good with it on, but also enhance what you do have underneath.  Strengthening and conditioning while it actually does while it says, I give it a thumbs up.  Thicker, longer, fuller and flexible lashes with Mia Adora earns it a spot on my daily makeup station.