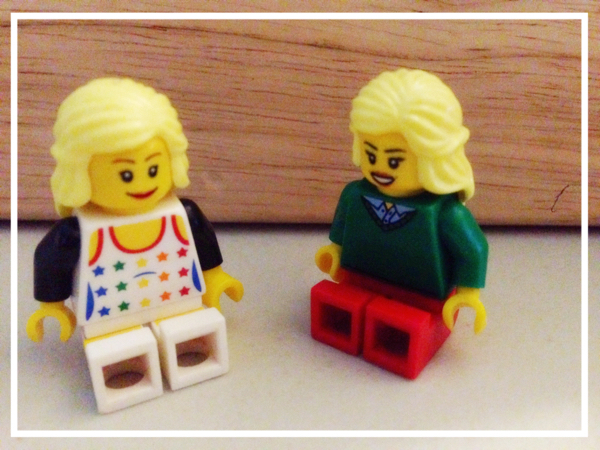 I know I have lots of mamas in my circle who are looking to alternative schooling for their kids, especially for those on the fence about entering Kindergarten, I want to share 4 options with you that I am aware of and personally partake in here in San Diego:
Option # 1 – Keep them at home with you and you do as you please with your child.  California law does not demand your child attend school until they are 6 years old at the start of the school year.  In other words, kindergarten is not mandatory.  You can start them in 1st grade.  If you feel that your child is not ready and would do better staying home and doing what it is you would like, no one will be knocking at your door.
Option # 2: Not attend traditional kindergarten but placing them in an educational program that caters to the kindergarten age of 4/5. There is one such program in the North County San Diego Inland area for those children who are 5 by September 1st – those children who COULD go to Kindergarten but whose parents are choosing not to at this time or looking for an alternative.  The classes are no more than 10 kids and it is run through an established Christian Preschool that has this option available. For those parents who are interested in learning about this class that runs a full school year, email me if you would like more information or to be contacted about their next info meeting. The meeting will last between 45 mins to an hour.  The Director will be explaining the program and showing you some of the activities that are used. It is a private Christian school for ages 5 and below and the school year is not tuition-free. This is a 4 days a week, half-day program. There is a morning session and afternoon session.  Remember,  email me at [email protected] with the subject 'Private Kinder Alternative' to be notified of future information meetings.
Please note: This is NOT TK (transitional Kindergarten) like those in public school as TK are classes limit entry based on birthdate and free through the public school system.  Those eligible for TK are kids who have birthdays from September to December of the school year and will have the ability to attend Kinder twice as most TK programs are duplicates of Kindergarten itself and not as the name says "transitional." Those outside of these birthdates cannot enroll in public school TK even if the parents believe their child may benefit from "2 years of kinder" because maybe they need a little more time to transition emotionally, mentally, and academically.  TK offered free in public schools and charters are solely age and birthday-based. I see this Option #2 as a way to serve those parents wanting the transition to Kinder or 1st grade that TK is supposed to address but are left out of TK.  A young mind, in my opinion, is not birthday-based but child-based and is keeping out plenty of those who could benefit from TK greatly.  Until enrollment guidelines change for TK, option #2 is the best best for those whose child need something like this, like my son.
Option # 3:  Attend Kindergarten but have much more control in your child's education via a homeschooling charter school.   Your child may attend the school's Kindergarten grade level but the parents can modify it to fit their  learning.  This set up provides the ability for parents to privately homeschool but still have the frame work and support of  the resources a public school system provide.  Kids that attend such schools can be on campus part of the week, half days or none at all. For Kinder, there are 3 ways to "go to school" at this one that I am familiar with:
2 full days on campus from 8 am – 230pm in a traditional classroom setting.  These 2 days are considered supplement to the parent's homeschooling at home that takes place 3 of the 5 school days as outline in the school's intranet aka wiki.  The children who are able to participate in this set up were chosen by lottery. That has already happened several months ago and seats have been filled.  You may place yourself for this on a wait list to get in this coming year but I will be honest and say you have zero chance getting in for the coming school year but do consider the options they offer at this same school.
2 half days on campus to supplement the schooling that you are doing at home.  They call this mini-kinder.  You will be covering even more at home as far as curriculum is concerned compared to #1 but with this option,  you are more able to consider you schedule and  the learning style of your child.  The 2 half days do cover the core subjects but is more for a social learning environment and to enforce what you are teaching at home as laid out in the school's intranet with predetermined lesson plans.
Full days at home schooling your Kindergarten under the umbrella of the charter school and not attend classes on any of its campuses.  Kindergarten schoolwork is fully laid out for the year in the school's intranet and you complete them "somewhat" at your own pace.  You check in to your child's ES (Education specialist) every 4 – 6 weeks is primarily to show what you have completed and the ES takes work samples to put in the child's school file in case the "state" comes in to audit. The full time off campus option still gives you access to all school events, field trips, online and offline learning resources just like any other student who do come on to campus.
More info about the school in general: Those who come on campus are taking core subjects, elective classes, or supplemental classes.  Whatever they are not doing on campus, they are completing at home.  In all the ways to go to school here, in the end, all kids are to meet the state requirements for school.  The parents and students know what state requirements are as they are laid out in the school's intranet.  Not only do parents have flexibility in the hours and days their children attend these campuses, parents also have a say in  what they are learning.  If parents prefer that their child do Singapore Math instead of the school's Saxon Math, let your child's assigned ES know and you will receive Singapore Math materials instead for the year.  As stated earlier, meeting with ES is primarily work completion but it is also for the well-being of the parents and to find out how they can help their homeschooling journey.  Many parents may not have outside support in this way of educating.  Parents may benefit with tips and tools from their ES as many, if not all, are homeschoolers themselves along with degrees and backgrounds in education.  Despite all of its differences with a traditional public school, this is still a public school and tuition-free.  This school's open houses and information dates have past but they are held every year late Jan – mid Feb.
If you are interested in finding out of future informational events for this charter school, please email me at [email protected] with the subject 'public homeschooling charter.'
There are several charters available and operate similarly and differently. The best way to really know is to get meeting and talking to homeschooling moms.  If you don't know where to start, the Family Circle Magazine seems to have a good amount of them posted in there.  The one that I am in now, at the time I entered 3 years ago was not easy to find.  It seems as if it is through the grapevine and hush hush.  Perhaps, the lottery odds is based on entries and moms know that demand/entries supersedes the slots available, has something to do with that.  My daughter was 1 of 16 that got in for her year in 2 full day classes.  There were almost 100 wanting 1 of the 16 seats.
Option # 4 Homeschooling fully on your own, as in you are the Principal and teacher, and secretary, and mom all in one.  It is possible and legal to do this and so many people do this.  You make your rules, your curriculum, everything is done by you.  Like all forms of schooling, there are laws to them.  They are to protect you and according to some, they are to restrict you.  Regardless of where you stand in view regarding homeschool laws, they exist and be aware of them.  For CA in particular, a Private Homeschool Affidavit is required.  This is what you would have to show in case some form of authority asks to see proof as to why your school age child in not in the walls or fences of a public school.  Though this type of homeschooling is pretty much on your own, many who do this are part of educational co-ops.  Some are faith based and some are not.  Some are curriculum based and some are interest based.  If you are interested in learning more about this option in the North County Inland, I would be glad to share.  Email me at [email protected] with the subject 'Private Homeschooling + co-op' to be notified info meetings.
***
If there is enough interest, I may be willing to do an in person and informal meeting about these alternatives to public schooling. Naturally, because we live and go to school in San Diego, they would be held here.  I will know based on emails sent to [email protected] with the respective subject line titles.  If you have not already noticed, I have not included the names of these schools on this post for personal and privacy reasons as my my kids do not attend the typical 5 full days of school so widely used today but one of these very few and "rare schools."  I will consider on a case by case and during an in-person meeting in sharing the schools they take part in.
If I come across new ones, I will just post in in the comments of this blog entry.
Thank you for reading and wishing you the very best in your schooling journey,
Jennylou Raya, Hackschooling since 2009.