We spent our first day of school at the Aquarium of the Pacific. It's one of the perks of homeschooling; field trips whenever we want while maximizing daddy's unique work schedule of 7 on and 7 off.  He has always wanted to come here and this day was the very first time for all of us.
This day would be the first day of our homeschool but  we weren't home or even in our own hometown. Homeschooling doesn't mean that my kids are to be at home to be educated, as seen here.  We were off about a couple hours away fro home.  We had a great time, so much that we bought a year family pass  to this place 🙂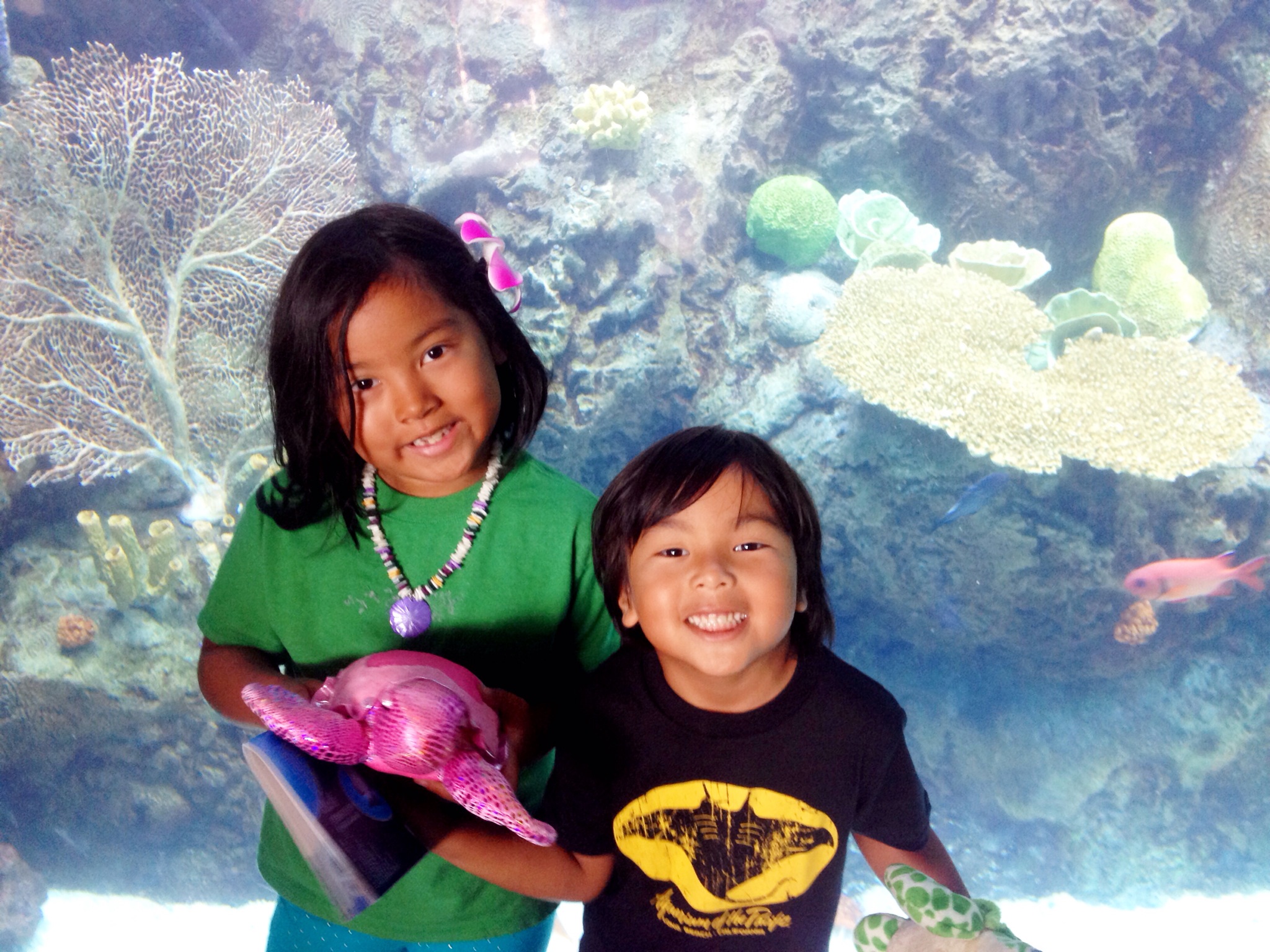 Here are the kids posing in front of the aquarium nearest to the customer service desk.  I had a little snag and confusion with my tickets I bought online.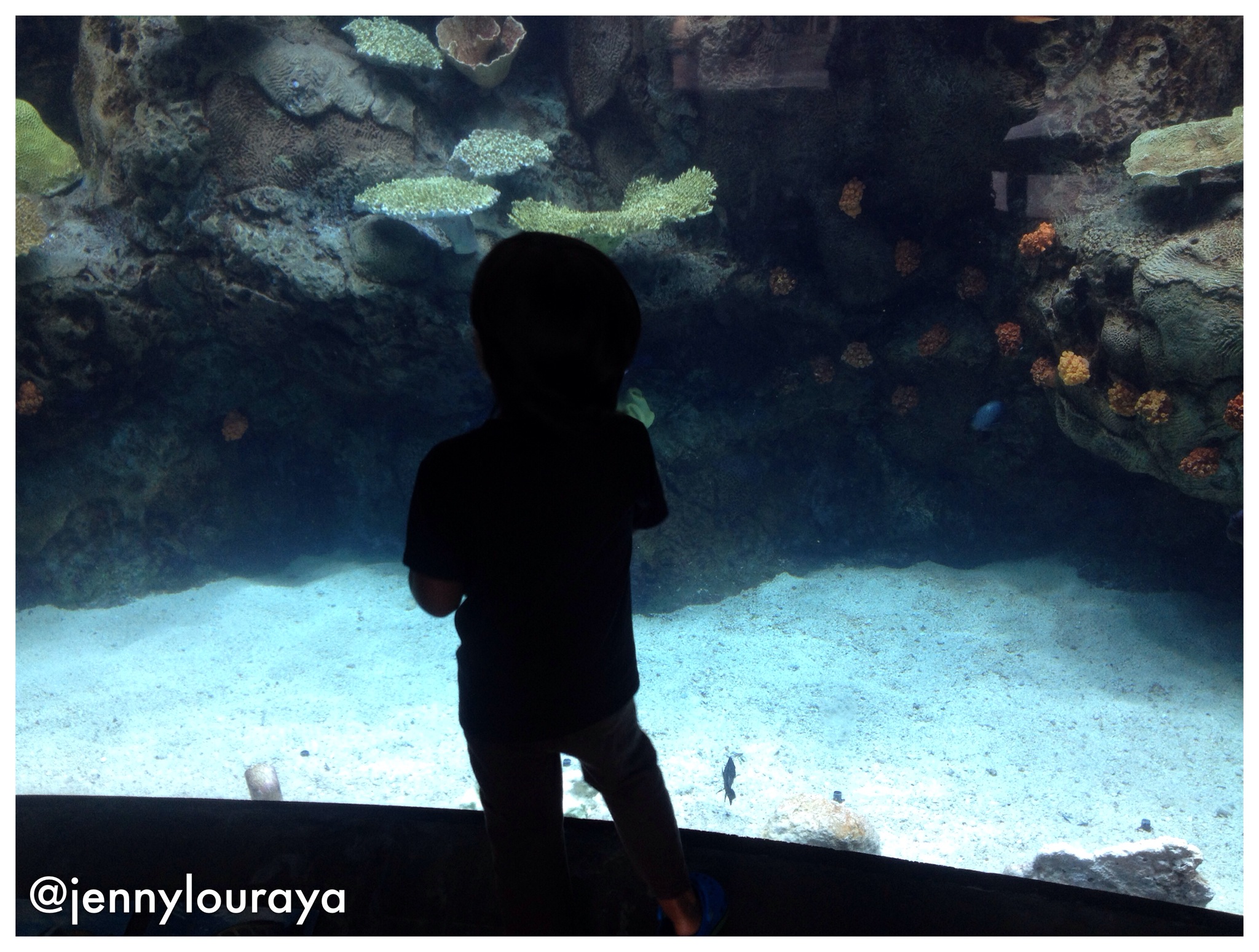 Here is my son taking it all in.  I love how he can be in silence all by himself for a long while.  He's quiet, but he's really thinking.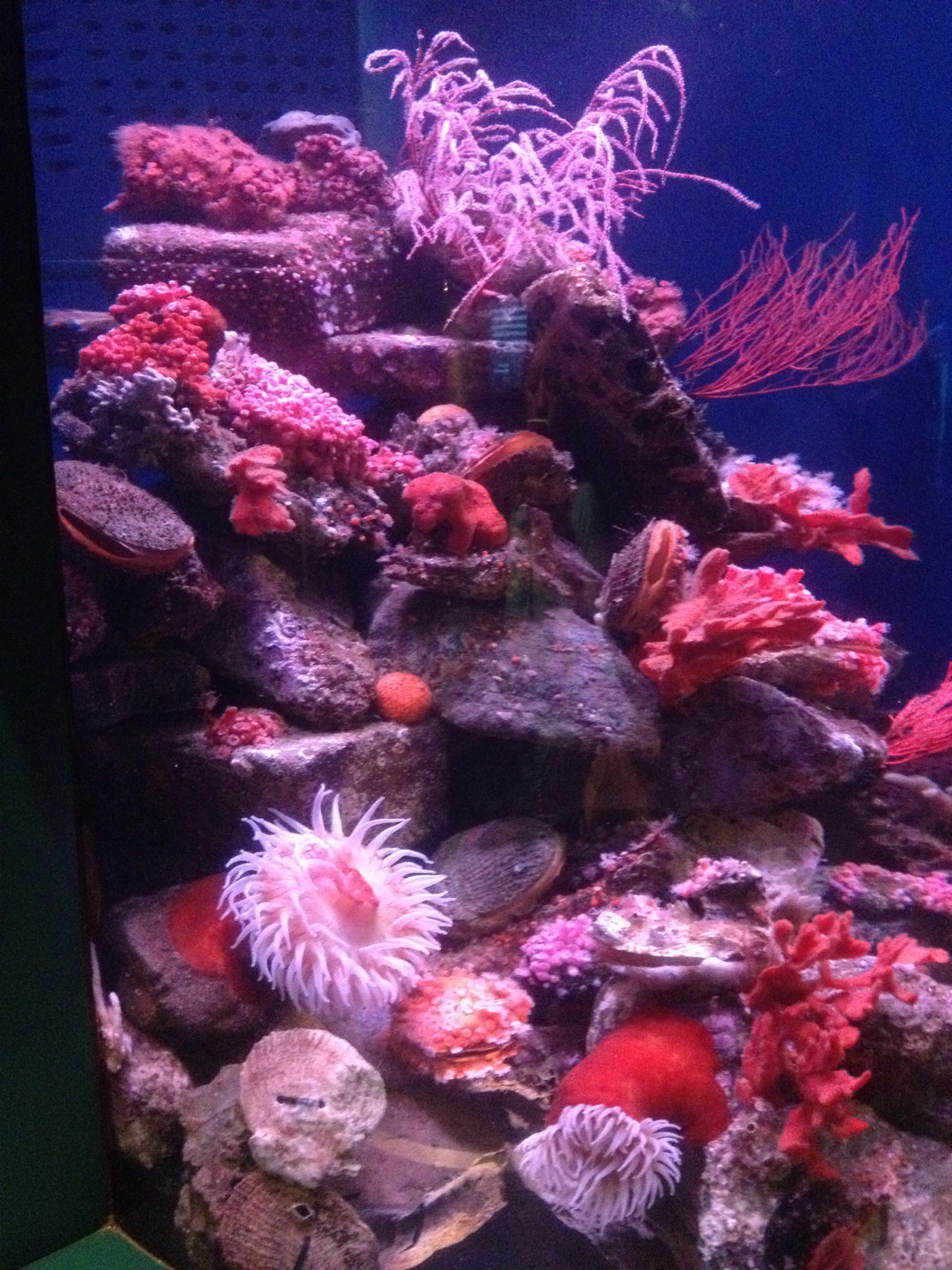 I took a picture of this because I just think the shades of red are spectacular.  I don't recall anything about it other than one of the sea anemone is called a Strawberry anemone.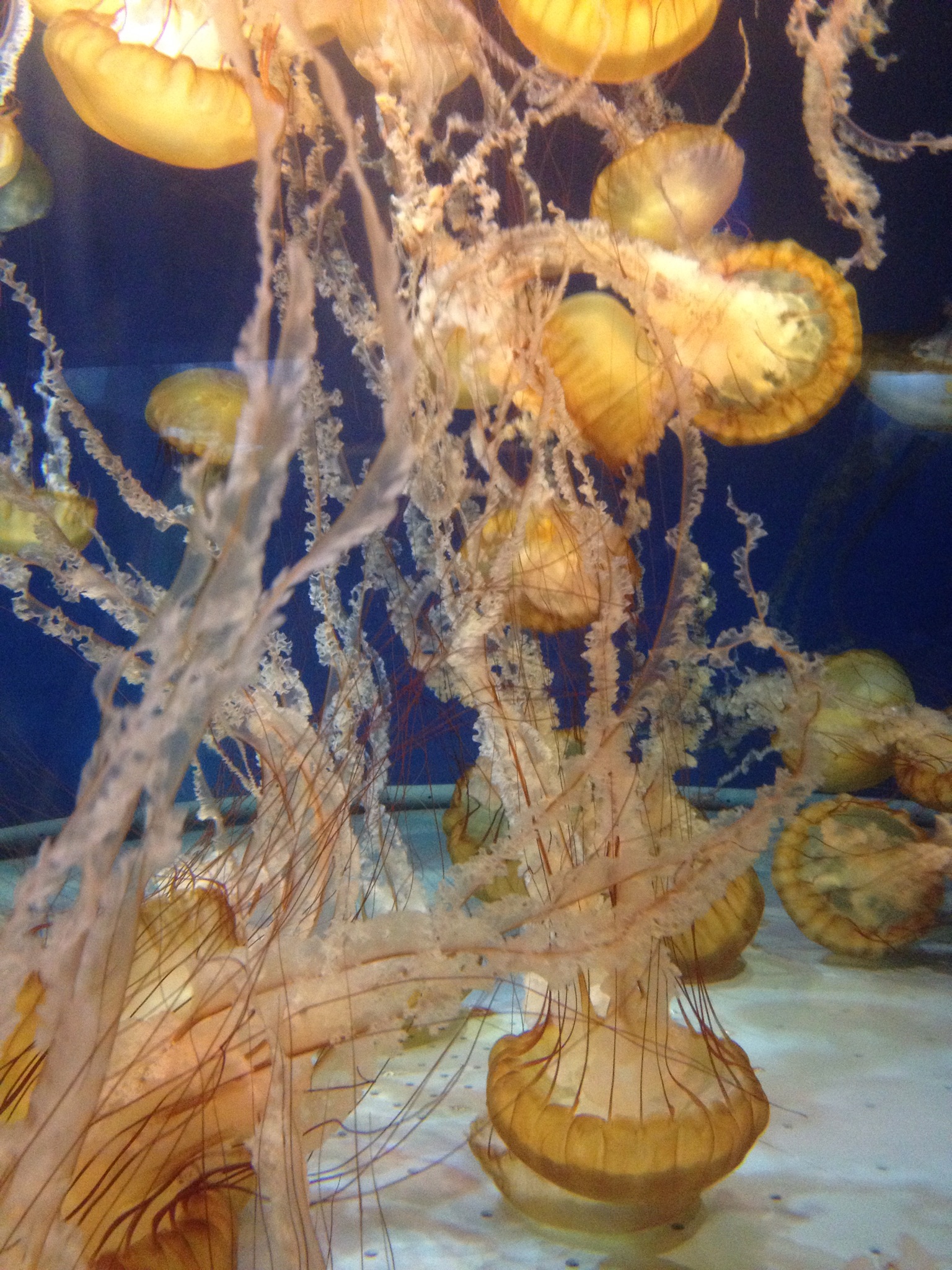 Jellyfishies – so beautiful, yet so deadly.  I did not catch the name of this but they were mesmerizing to watch.  I could literally watch and  feel relaxed.  It is definitely a million better than a lava lamp 😉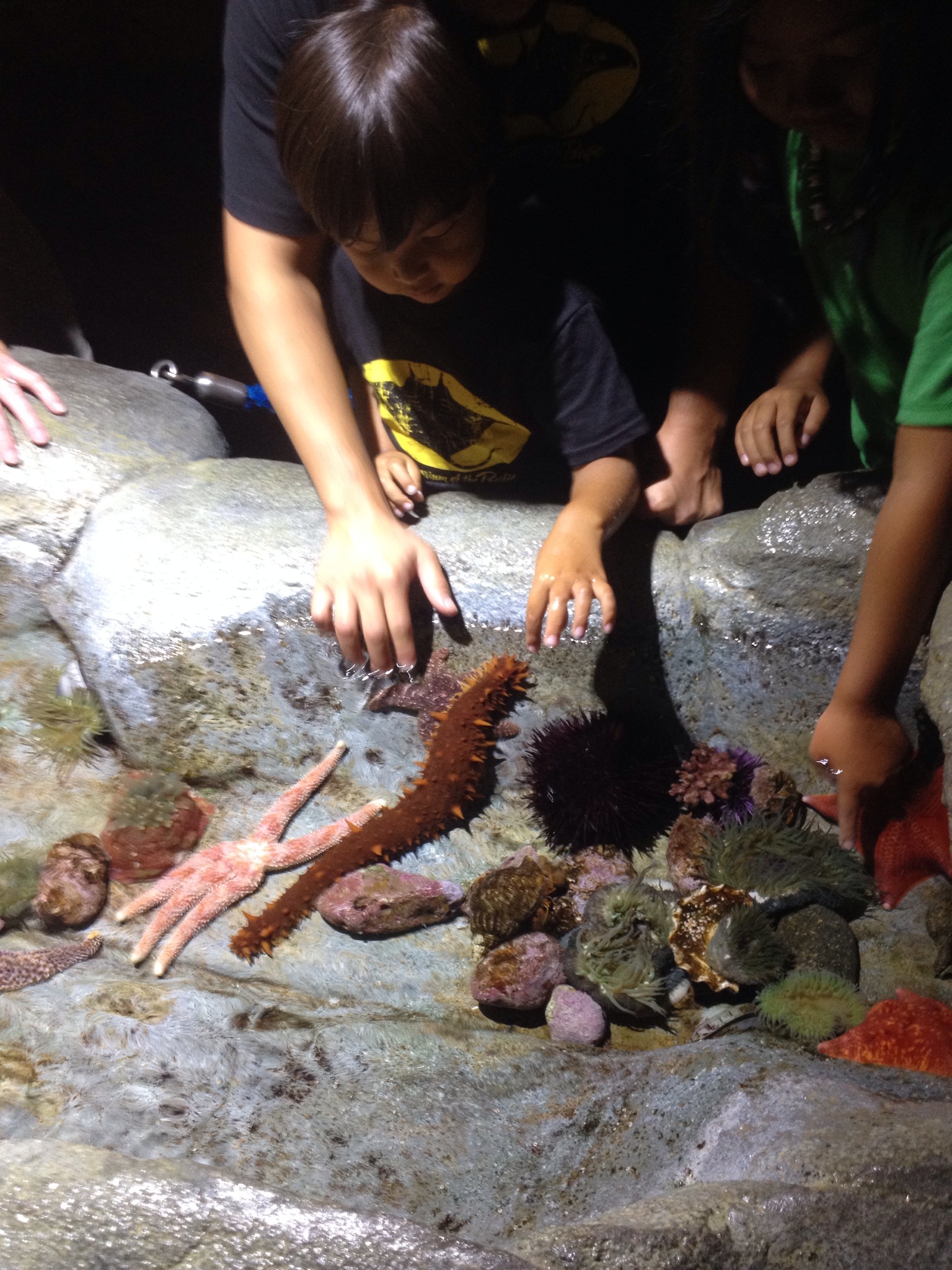 There are several "touch pools" in the Aquarium of the Pacific.  This was the second one we came across. The first one was a pool of Moon Jellies (jellyfish that don't hurt you).  That thing my son is touching is actually soft, velvety, and spongy.  Nothing spiky or painful from that dude.  It's just a front, ha!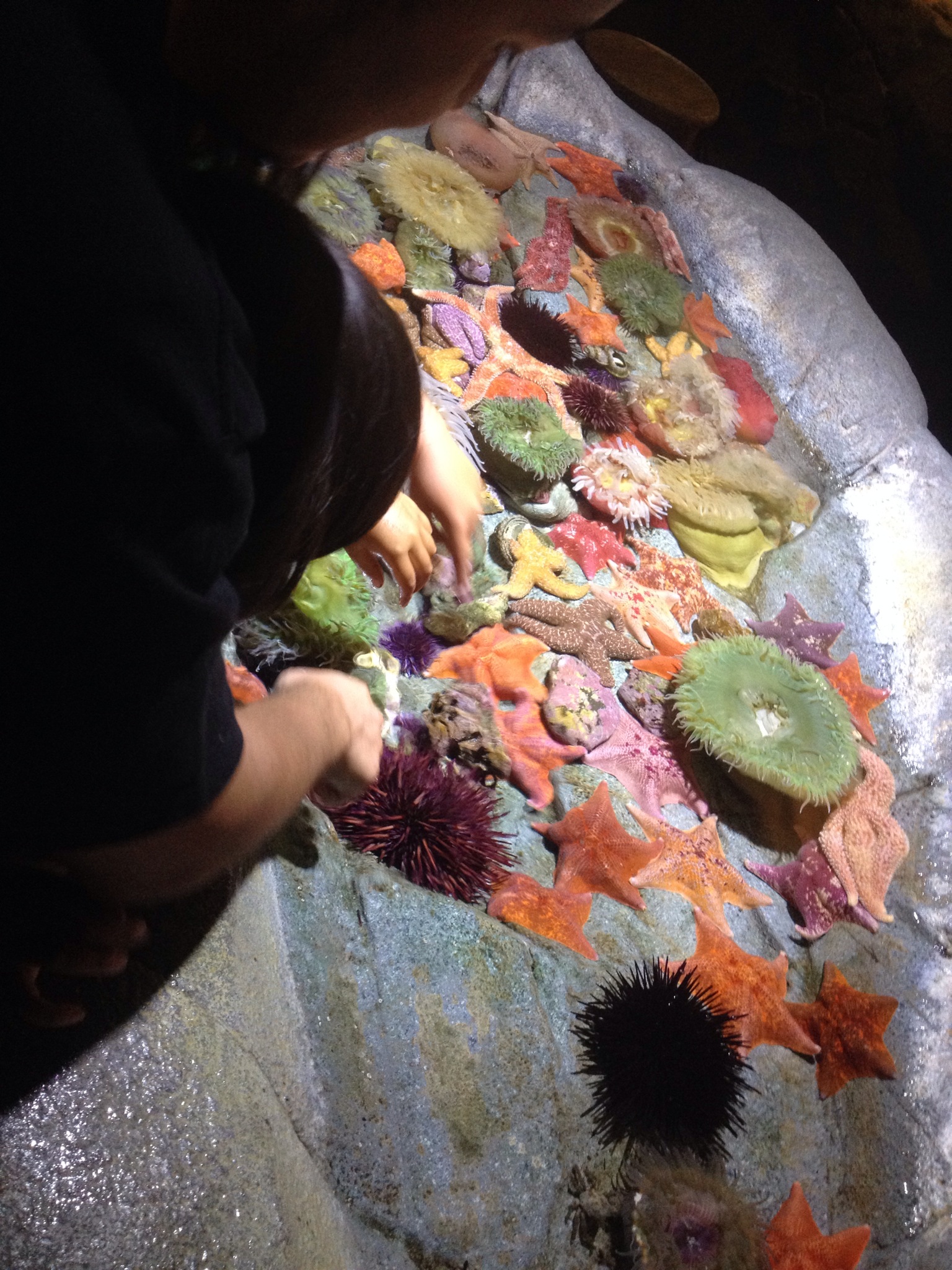 Sea urchins are probably the only thing really spiky or can hurt in this pool.
***
And as in Raya tradition, we always eat.  Usually after about a couple hour's walking around and half way through the aquarium, the kids (usually my son) will say, "I'm hungry, my tummy is grumbling."  And so we eat.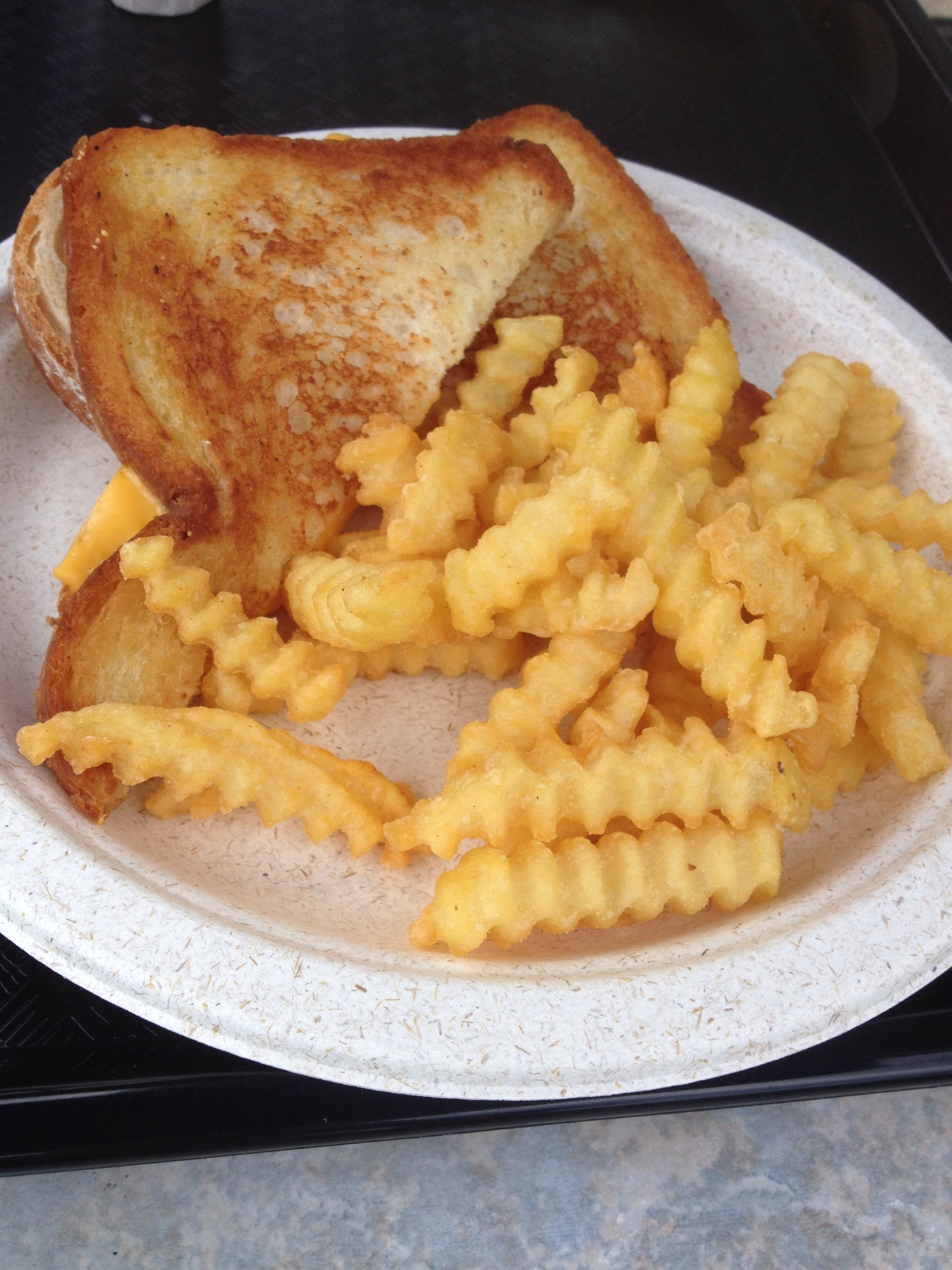 The daughter gets her grilled cheese with a side of fries.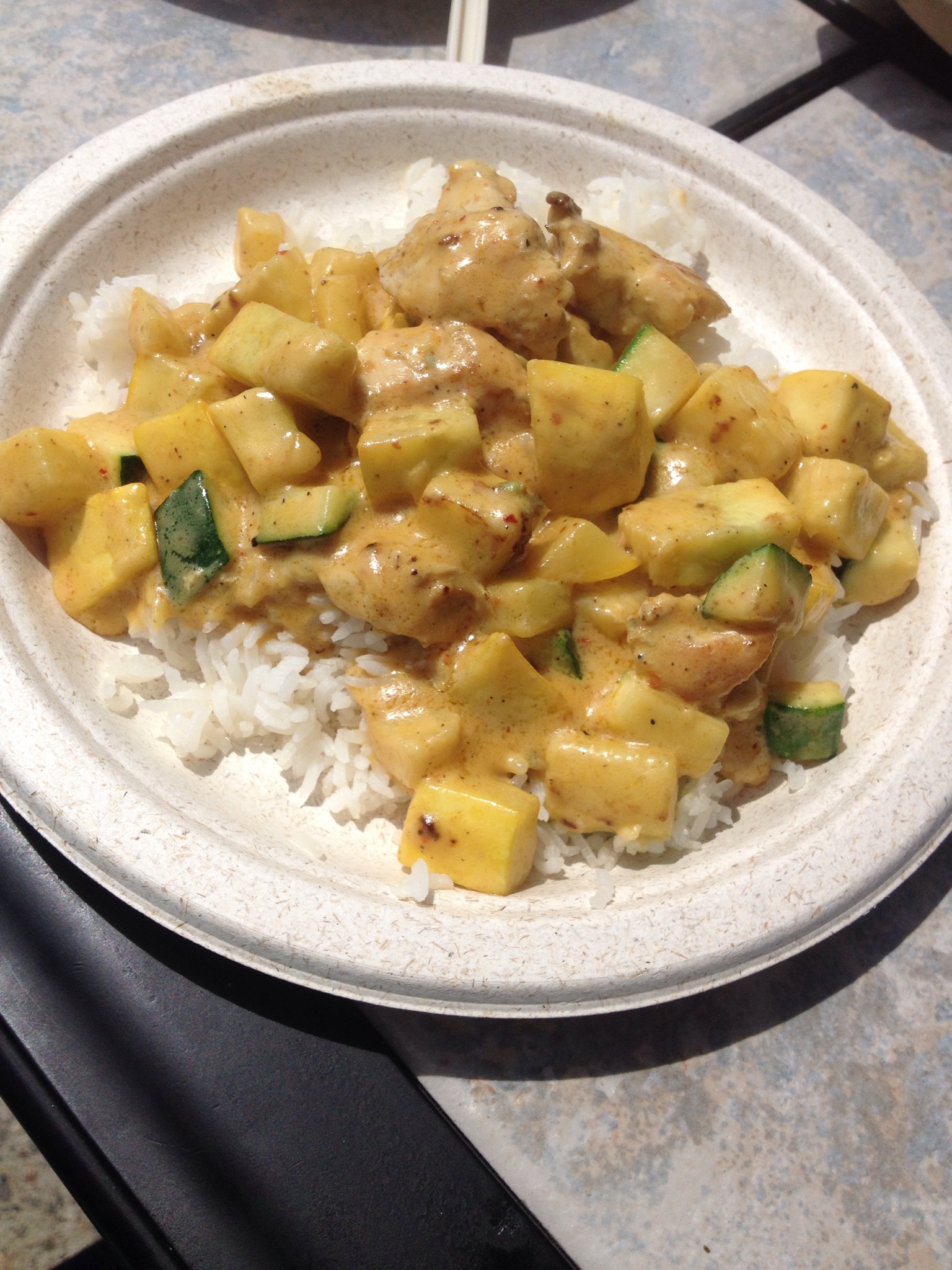 I get my yellow curry over white rice.  This was surprisingly good.  Curry from an aquarium?  Yep, I was surprised too.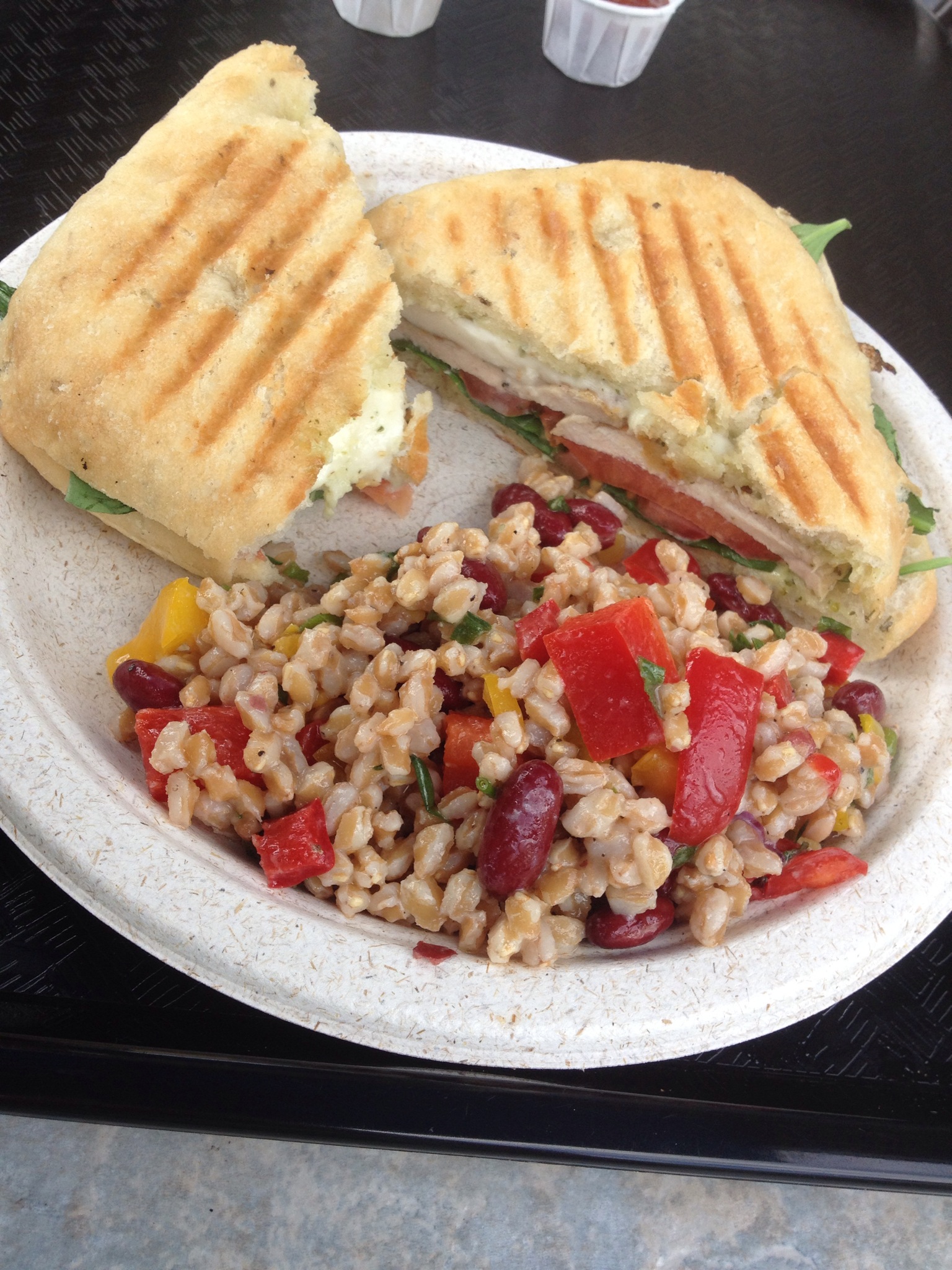 Hubby had a grilled chicken sandwich with a special sauce with a side of (harvest?) salad.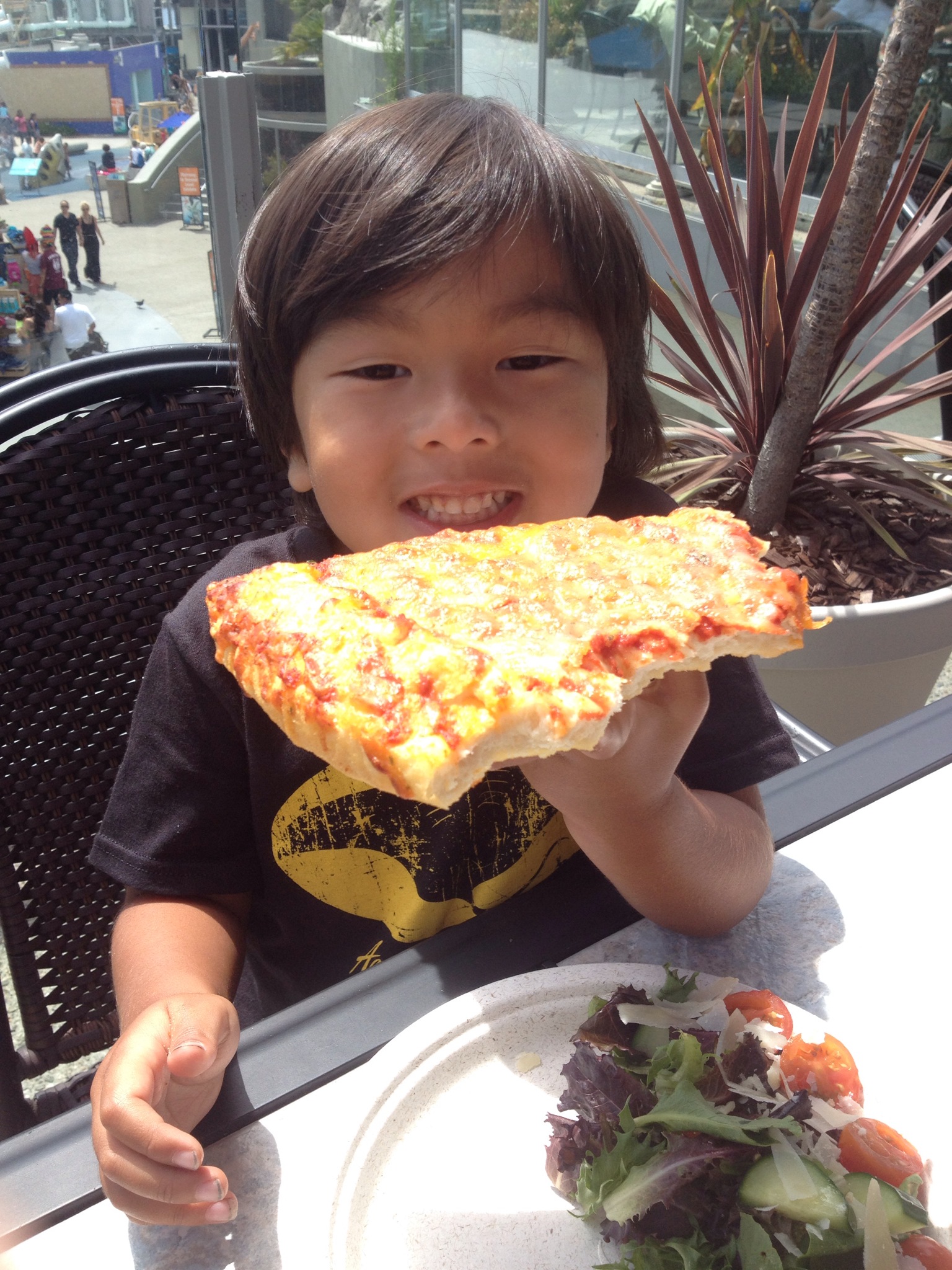 This dude, already grabbed the pizza before I could even take a picture of it.  Wherever we go, he is always the pizza eater.  If he could take a job doing anything, it would probably be eating pizza around the world.  It came with a side salad which he didn't touch.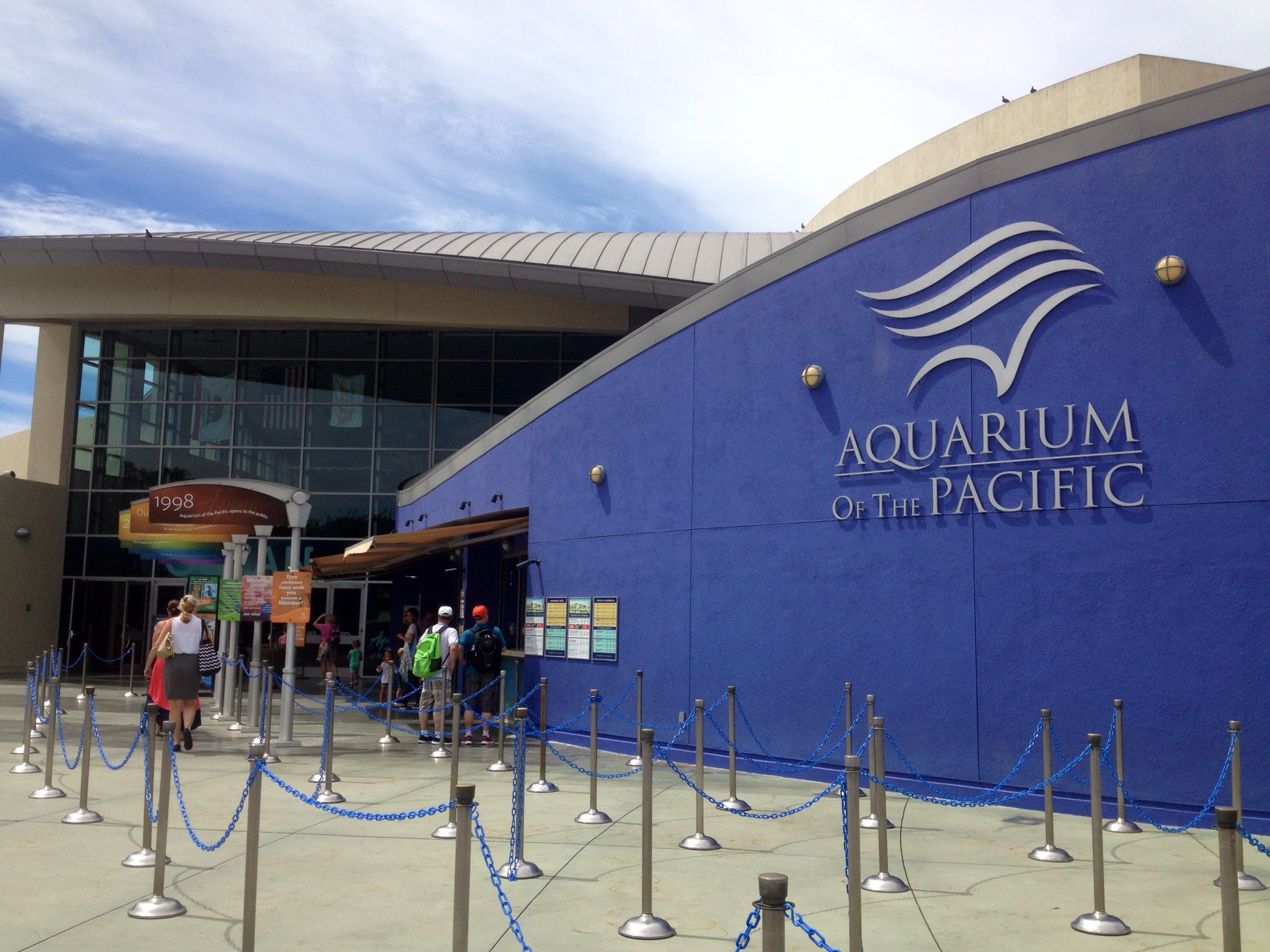 After eating , we had another couple of hours spent at the aquarium. This place is huge.  A third of the place is outdoors.  There are live shows or presentation/talks with the caretakers and scientists at the aquarium.  We didn't get to see any of them this time around but next time, we will definitely make the effort.  Yearly pass, yay!
Notes about the Pacific of the Aquarium:
Parking is $8 if validated by the aquarium.
Food was about $40 for the family in the upstairs eatery.  The food combos do not include drinks.  There are other eateries outside and nearby which would cost you about the same, I think. Outside food is not permitted in the Aquarium.  There is a snack bar bear the front entry of hot dogs, chips, muffins, and soda.  Skipped that one if you are trying to minimize the sugar intake of the kids.
It takes about 4 hours to walk through the whole thing.  As you walk it, there is a book that you or the kids can read and monogram at different stations.  The kids found this pretty awesome.
There are plenty of opportunities to get wet, lots of pools and sea animals to touch.  Bring extra clothes or be okay with being wet.  If your kids don't get wet, someone else's kid might wet your kids and think it is funny.
The place is open until 8:30 pm but noticed on the events sheet that most "shows" have their last one at between 4 and 5pm.  If you want to stroll on the cool summer nights, there are discounted tickets available on their website.
I'm not from this area so I don't really know how popular this place is but I will say that I like this place more than Sea World, Lego Land Sea Life,  and the Birch Aquarium in San Diego.  This place had a great mix in the ability to see and touch sea life.  I loved how the place's exhibits were divided into waters found on different parts of the world and the aquariums showcased the life in those waters.  In addition to sea life, there was great emphasis on water conservation and sustainable living.  Oh – the restaurant's plates and spoons were compostable and made of cornstarch.  That is so green!
It was going to be $80 or so if we were to just go in for the day. Sign up for a tax deductible membership like we did (Family Year $125)  and enjoy this place 1.5 times and you would have already recouped your cost for membership.
To learn more about the Pacific of the Aquarium, visit http://www.aquariumofpacific.org