In line with my 2018 goals of taking better care of myself, a facial – a clinical facial –  was on my list of things to do in January.
What is a clinical facial?  A clinical facial is a facial with a primary purpose of treating the skin from a medical or health perspective. Although mostly relaxing and pleasing to the senses, there may be parts that aren't so relaxing (like extractions) but the results are well worth it. Places that perform or focus on clinical facials are sometimes referred to as medi-spas and use clinical-grade products not available on beauty retail shelves and only to licensed aestheticians or "facialists." These professionals partner with their clients to achieve and maintain healthy skin.
I have had many facials done in my teens and early 20s. Yes, it has been a decade since my last facial. Life just happened. For one, I could never find the time; two, I didn't want to go to just anyone; and three, the frugal and saver in me freak out when I saw the price (and could not help but do mental calculations of how many diapers I could get with that money). But now in my mid-30s and post 3rd baby, my skin was back into the cycle of adult acne: oily in some parts and dry at others, clogged up pores, and my acne scars (acquired from decades of acne) were becoming more prominent than ever as true signs of aging set in.
Despite my best efforts at home,  I was not happy with my skin and finally had to admit to myself that I needed professional help for my face. I went to my Yelp app (because we all do this, right?) and searched for my options.  After some snooping on social media, I finally booked an appointment with HD Beauty. Based on Yelp reviews, Melanie Trehan's experienced hands uses clinical grade products and utilizes state of the art tools and equipment that aim to give each and every client their best skin.
Alrighty then.  My appointment was set, but I was anxious with butterflies in my stomach.  It's been so long since I've let anyone touch my face.
Let me just say, all the worries melted away when I walked in to Melanie's beautiful place.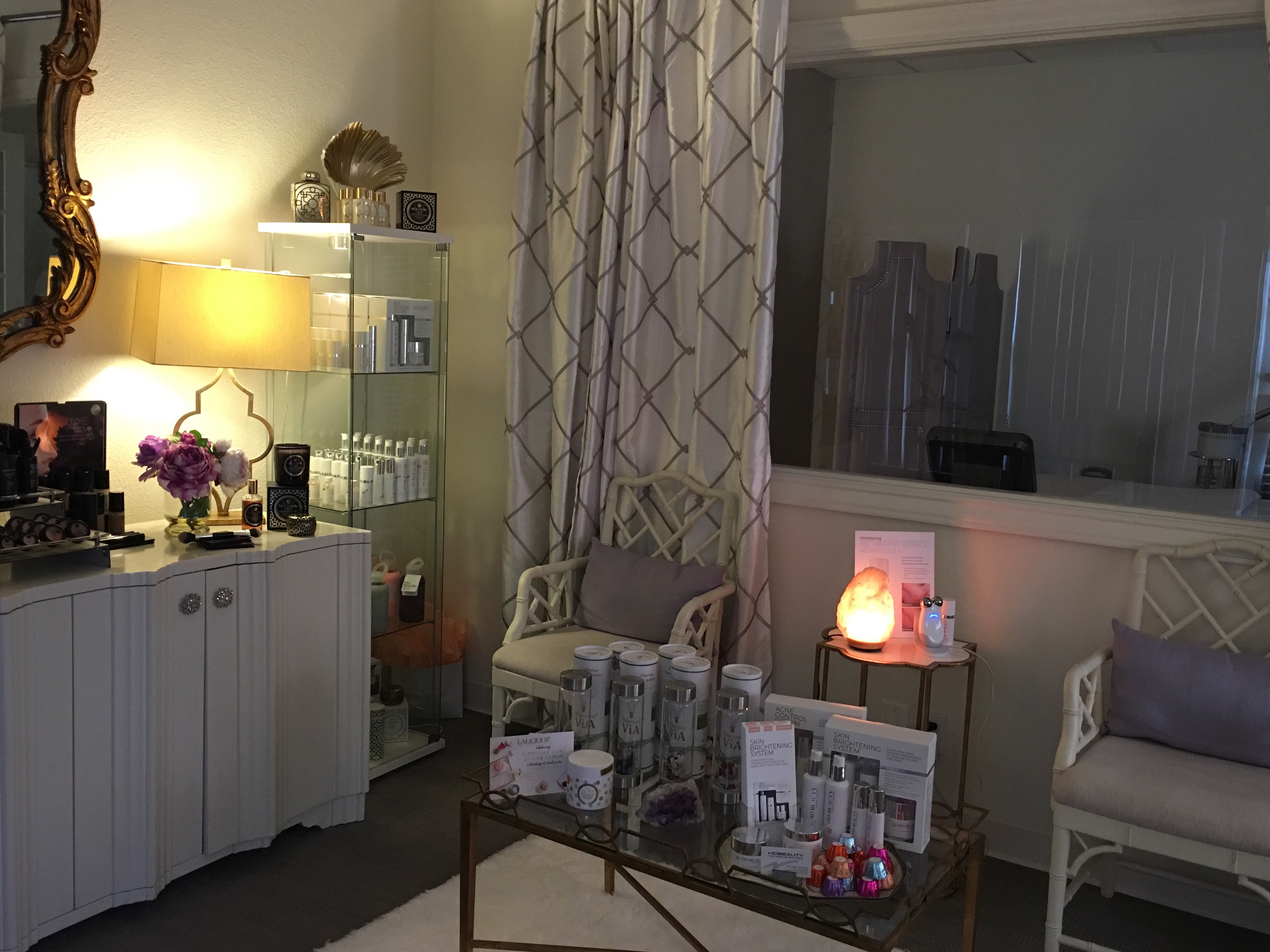 I became even more comfortable after talking with her about my skin history and current skin goals.  She then analyzed my skin condition, and from there, we decided what medical grade facial and products would be used that day. We decided on the Fire & Ice facial.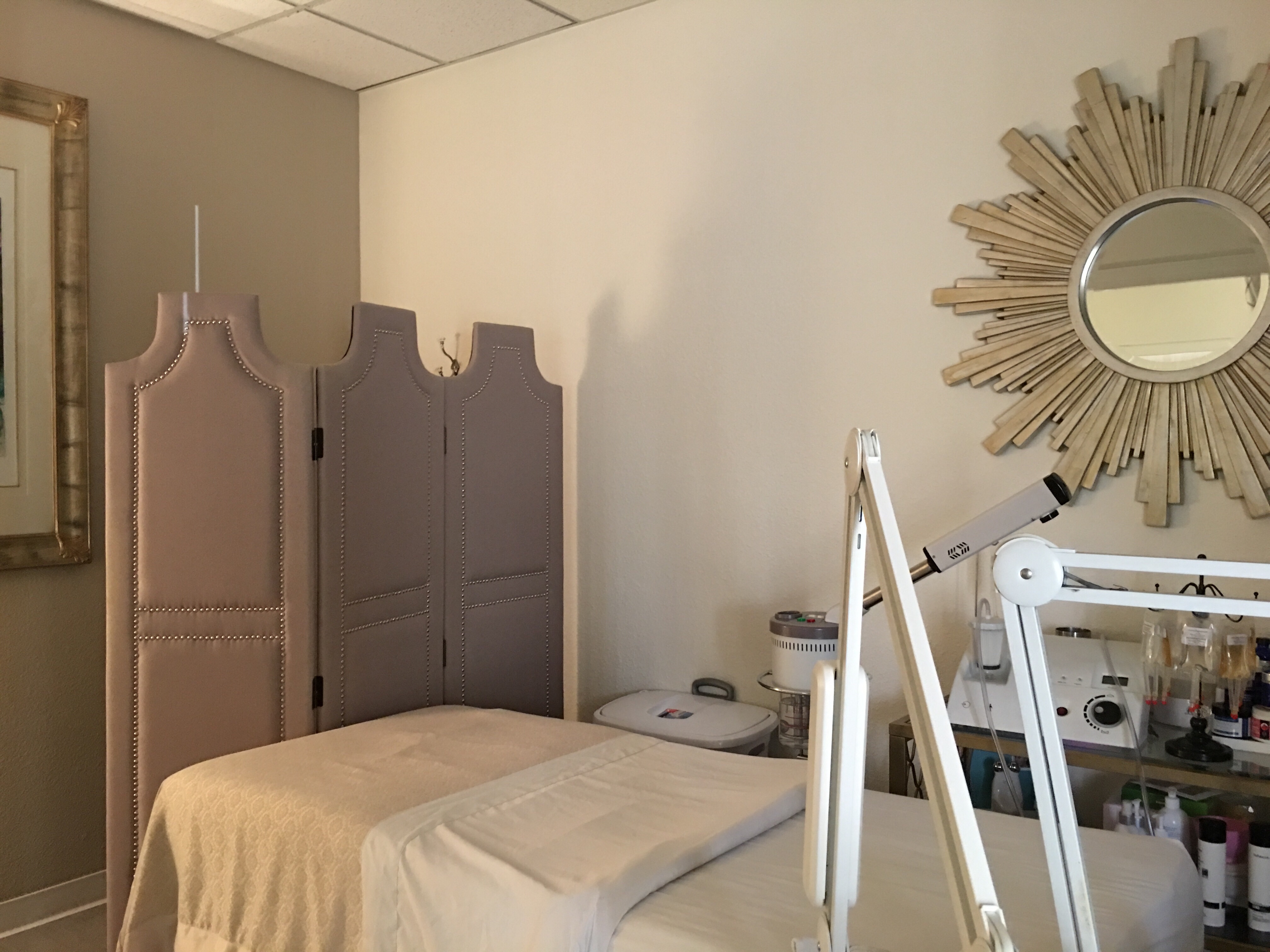 For those who have yet to get such a facial, this may sound intimidating. Curious on what it is, watch this:
Facials can vary from person to person, but here is a general idea on what to expect:
Step 1. Surface cleanser on the skin.
Step 2. Exfoliation (enzyme, scrub, microdermabrasion, mild chemical peel)
Step 3. Steaming of the skin to open the pores and prep for next steps.
Step 4. Deep cleaning of the pores (blackheads, milia, excess oil, etc) and extractions (popping of pimples by a pro), if needed.
Step 5. Facial massage to calm skin, the body and mind and further the treatment into the skin.
Step 6. Specialized treatment masque for skin condition (rosacea, acne, etc.) or skin type is then applied.
Step 7. Seal and Protect. After such a facial, this step is key. A hydrating product (yes, even for those with oily skin) or a moisturizing product is applied before a final application of SPF is applied to protect the skin.
For my Fire & Ice facial, my Step 2 (exfoliation) consisted of a machine called the DermaSweep followed by "fire," which is a resurfacing masque made of 18% glycolic acid, more acids, vitamins, and potent antioxidants such as green-tea extracts. My Step 4 included extractions. Step 5 was the "ice" part of my facial that cooled and soothed with a hydrating concoction of acids and aloe vera gel massaged all over using ice globes. Step 6 was an acne treatment that was topped off by moisturizer and sunscreen.
Melanie put in a lot of work and I'm so glad she really worked that DermaSweep on my face! After my facial, I couldn't believe I waited so long and did not do it sooner.
***
For those thinking about getting a facial here, I recommend starting with the Skin Quiz, and taking a look at the facials and skin services she offers on her site. If that's too overwhelming, simply book an appointment and Melanie can help you decide which service to have, upon arrival and after your personal skin analysis.  Melanie is skilled and can make adjustments to perfectly fit her clients' needs.  If you go in there asking for the Fire & Ice, you may get the facial but there may be differences between our facials due to the differences in our skins' needs.
After the facial, Melanie and I briefly went over my daily morning and evening skin routine. She emphasized the importance of daily maintenance and protecting my skin every single day with sunscreen. As a self-proclaimed product junky, I am already doing all this but was curious to see what she had on hand. As a licensed aesthetician, she has access to the STRONG STUFF and I wanted something strong.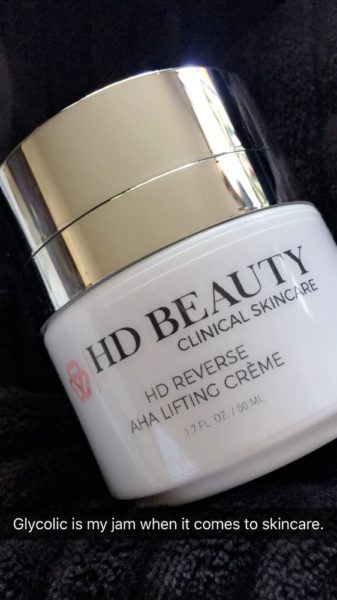 And strong is what I got with this face cream I took home. It stings! But the difference I've seen in the 2 weeks I have been using it has been worth the few seconds of stinging, when I first apply it on. It isn't an overnight miracle – nothing is – and I still get a breakout here and there but there's definitely a glow and my skin is smoother on the surface and much less congested underneath.
I do highly recommend seeing Melanie at HD Beauty, for those seeking better and beautiful results with their skin.  As I stated in my Yelp review, I've worked in the salon and spa industry for a decade and have had my face under so many hands. Melanie is top notch. Her beautiful boutique and her expertise is worth the time and investment in your skin. The next appointment for me won't be another 10 years wait and I'll definitely be going back to Melanie for my facials.
Ready for a facial that delivers results? Get it at HD Beauty, located right off the 15 freeway (Bernardo Center exit) in Rancho Bernardo.
16486 Bernardo Center Dr
San Diego, CA 92128
Learn more and reach Melanie at https://theskincareboutique.com.