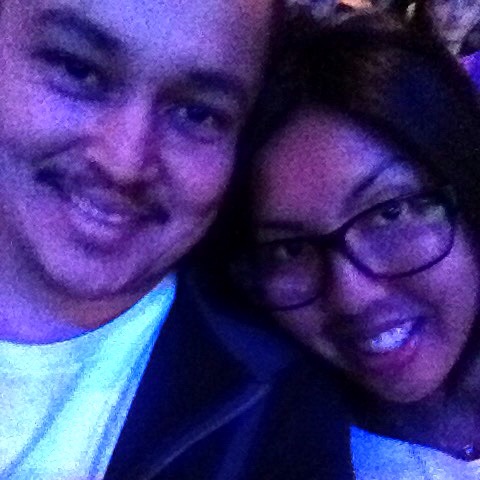 Have you ever had someone give you so much that you feel emotions not intended by the giver?
Sitting beside him this morning, I told hubby that I was sad. A deep sigh, heavy from the heart, came out of me. Naturally, he asked what that was for. I couldn't speak. He prodded and prodded.
I was a mix of emotions and finally, with overflow of gratefulness in my heart for this man, I confessed to him with tears pouring down my eyes, that I've been feeling this guilt:
That my dreams, add to that, me not working and bringing $$$$$ like before, and him working so much as he does, is really what keeps him from living his. Once again, I told him that I was ok with our tiny home. Disregard all my Redfin-browsing that I do. I'm okay with cutting back our lifestyle. We don't need to eat and do all that we do, if it meant that he would be home with us, just like he was before.
He leans over and whispers to me, "I have dreams too."
?
He tried to calm me but I couldn't make eye contact for fear I would cry more.  He knows I would give up these things. I've told him many times before.  He knows I know how to live on practically nothing. Practically, everything I did after meeting him, and all the things our kids get to do is a first-time experience not only for them, but for me too. The trips and the food was all new to me.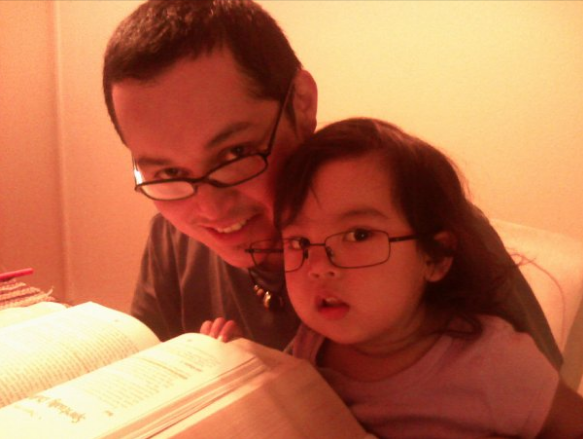 He points out that I feel this way only because while I consider "my" dreams being fulfilled, I fail to recognize that these are his dreams being fulfilled too. They are not only mine; they are ours. Part of his dreams… being able to do all this – and he does them –  for me, the kids, and for him. He just has more of them that are yet to be fulfilled and that is why he continues to work so much more – clocking in to more buildings to perform a job he gets paid for, and  currently learning skills that pay nothing now while he learns but eventually pay him way more.
And what is this about me not working? And why the guilt? Those parenting classes, marriage classes, finance classes, personal development classes you signed us up for and we took purely for fun, knowledge and preventative measures (people sometimes wondering why we were taking them without the presence of a problem) – we did all that! That's work. You work and I work. Past, present, and future. All this we have today… we dreamed and worked for it – for 10 years and going.
His point: I shouldn't feel guilty… Guilty for being home with our kids? Guilty for no longer "working" the amount that I did to bring in the money I did? Don't. Cover and rid of that guilt. This is a time not to feel guilty, but a time to be thankful for the results of work we've put in to this marriage and our family. Don't ever feel guilty for the blessings of work – even in my case, when this work I do for our family does not translate to $.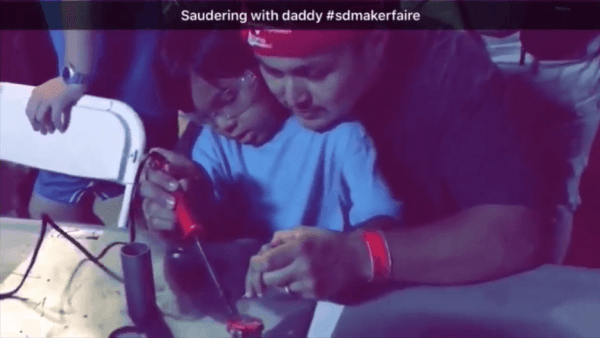 And yes, more money would be great (let's be real here). Many claim to make a lot of it from home, saying they are living their dreams and raising a family at the same time. I don't doubt that there is money to be had. I've been there, I've seen it, I've tasted it. I've lived it. I've also seen the drawbacks of that life for my situation, where there's no family around and we homeschool with learning abilities polar opposite of the other child. Working for money during business hours mean that my kids are doing something other than our first choice. There's no shame with working and being away from kids, especially to provide food, shelter and needs. I would do the same if I had to, proudly. For right now, that need for basic necessities is not here. For now, my major expense and payment is precious time and doing what's important and priceless for us.
I emerged from all this, relieved. He said to keep living our dream. Just because he's not here like before doesn't mean he's not living it out. When I take the kids out and about, when I spend all the time and attention he can't on them, when I am the person and friend that people wish for, when I am the mother that my kids will speak of generations out, and when I am the happy heart and gorgeous wife I want to be, we are living out OUR dreams. He is working but it isn't forever. Just give him a little bit more time to fulfill more of his dreams and he will be back with us, soon.
His dreams… what are they?
They're pretty simple.
One is to be in our back yard… to roll around, camp out in it and look up at the sky any night – and every night he wants – IN a particular part of San Diego.
Yes, it sounds simple…. until he added in that last part.
Even so, #dreams are free. Free for the taking. It is getting to them that takes work. But with work and not giving up, we get there, eventually. As Muhammad Ali says, 'If my mind can conceive it, and my heart can believe it – then I can achieve it.
One day, my love. One day under the stars in our backyard.
#happyfathersday to the love of our lives Sergio Raya ?
I close with this to warm your hearts.  There is no better wish, dream, and gift than growing old with the one you love. Outgive and out-love each other until the very end.