Monday: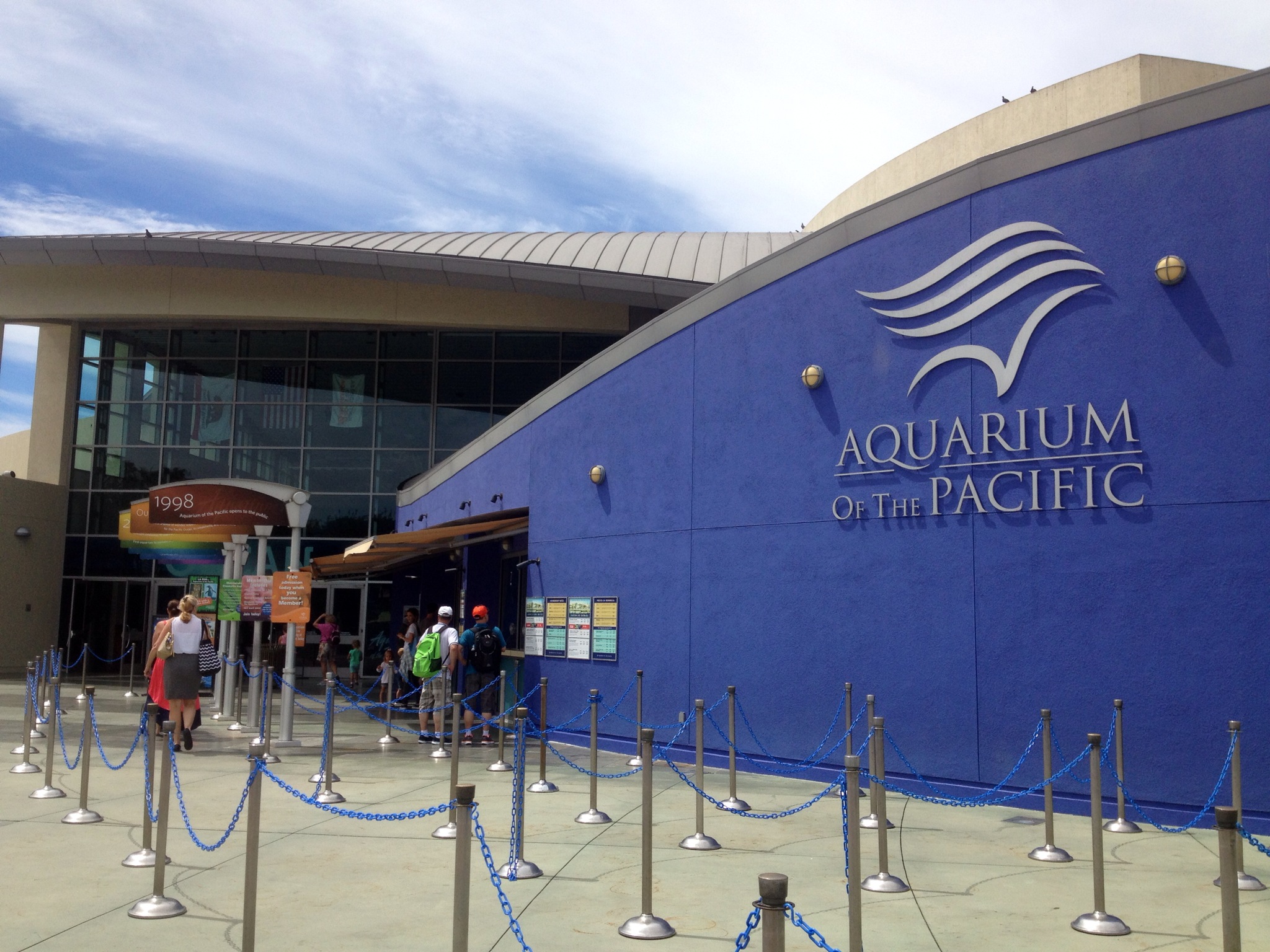 We spent the whole day at the Aquarium of the Pacific.  See the blog post here: http://www.jennylouraya.com/aquarium-of-the-pacific-for-1st-day-of-school/
Tuesday:
Our charter that we are a part of offer classes for core subjects or enrichment/elective classes to supplement the homeschooling families' who teach primarily off campus (C-Track).  The classes at the charter last 1 hour and 15 minutes each.   Core subjects fulfill the state educational requirements such as History, while some classes are enrichment, such as Music.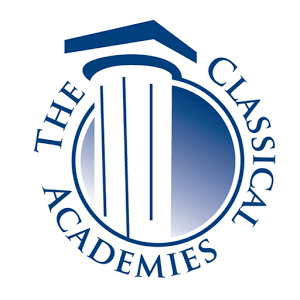 For my daughter, Tuesday is Science and History, a split class of 2nd and 3rd graders. She will be following the course load set for 3rd graders in these classes.
After her classes at the charter, Daddy decided to head up PE Swim.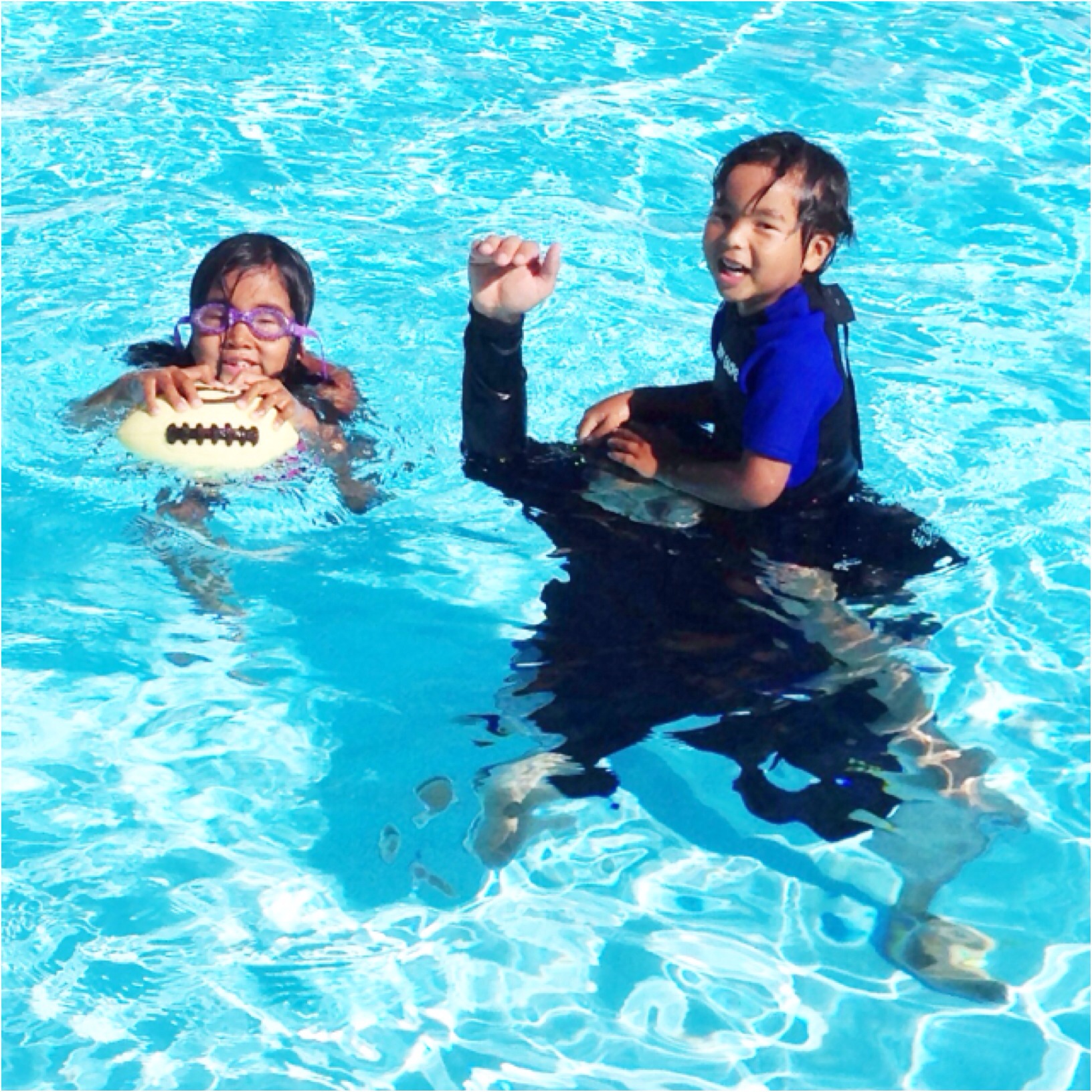 Wednesday:
She attended classes at the charter again and with classes in Spanish, Math, and Music.  Like her other classes, they are all split classes of 2nd and 3rd graders and will be following the course load for third graders in these classes as well.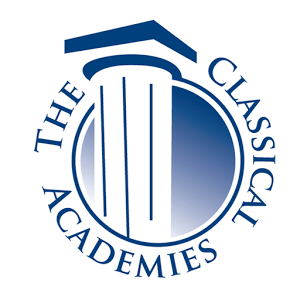 While she was at the charter, we took my son to the beach.  He loves the beach.  We were very surprised at the high waves we were seeing.   On a side note, daddy started is first day of pure, organic, and raw juice cleanse from Fully Loaded.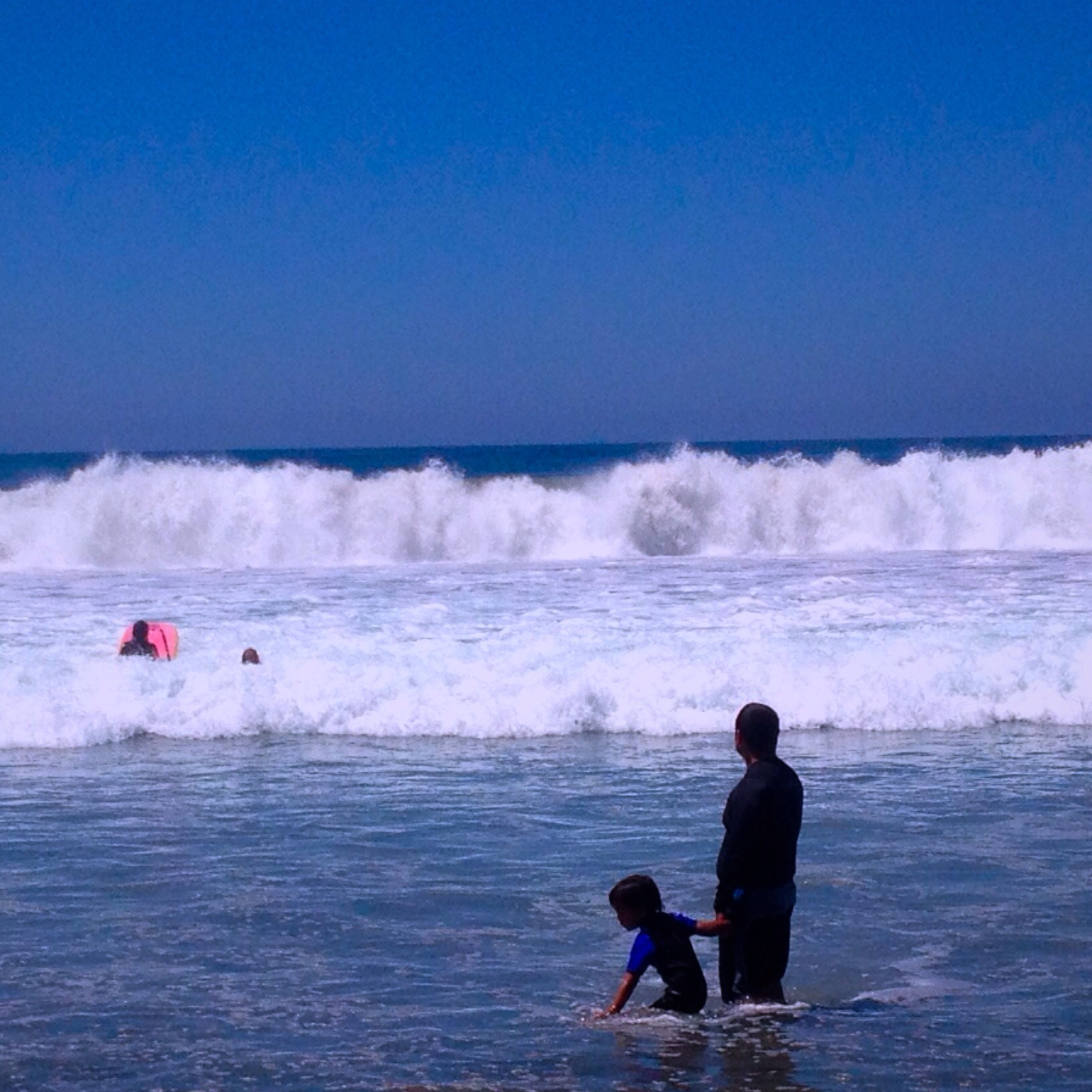 That evening, the kids went to AWANA, a Christian based class for kids where they learn the Gospel, team work and character traits.
My kids love this weekly class.  My son has surprised me so much and it has only been 2 weeks of it. He participates, volunteers, and accepts the challenges the teachers give him such as holding the flag for the Pledge of Allegiance and leading the class in prayer.  He also takes great care in his art work.  To think, I almost pulled him out of class due to everything else we are doing and thinking he was going to be the same as 2 years ago in AWANA ( not participating, riding the tricycle in class while all his classmates were at the table coloring) but he isn't. Glad I kept him in after he and his sister pleaded to be part of it this year.
Thursday:
My first day to school by myself and we started out with a great breakfast.  But we are homeschoolers, so of course, it could not just be a regular pancaked making breakfast.
The objective was breakfast for the tummy but we covered things  such as proper food handling and the reasons why it is important to keep our food areas clean and safe.  We covered food allergens and why we use organic and local ingredients.  Addition and multiplication was incorcorporated as measurements were taken into careful account to make this batter double the amount and just right.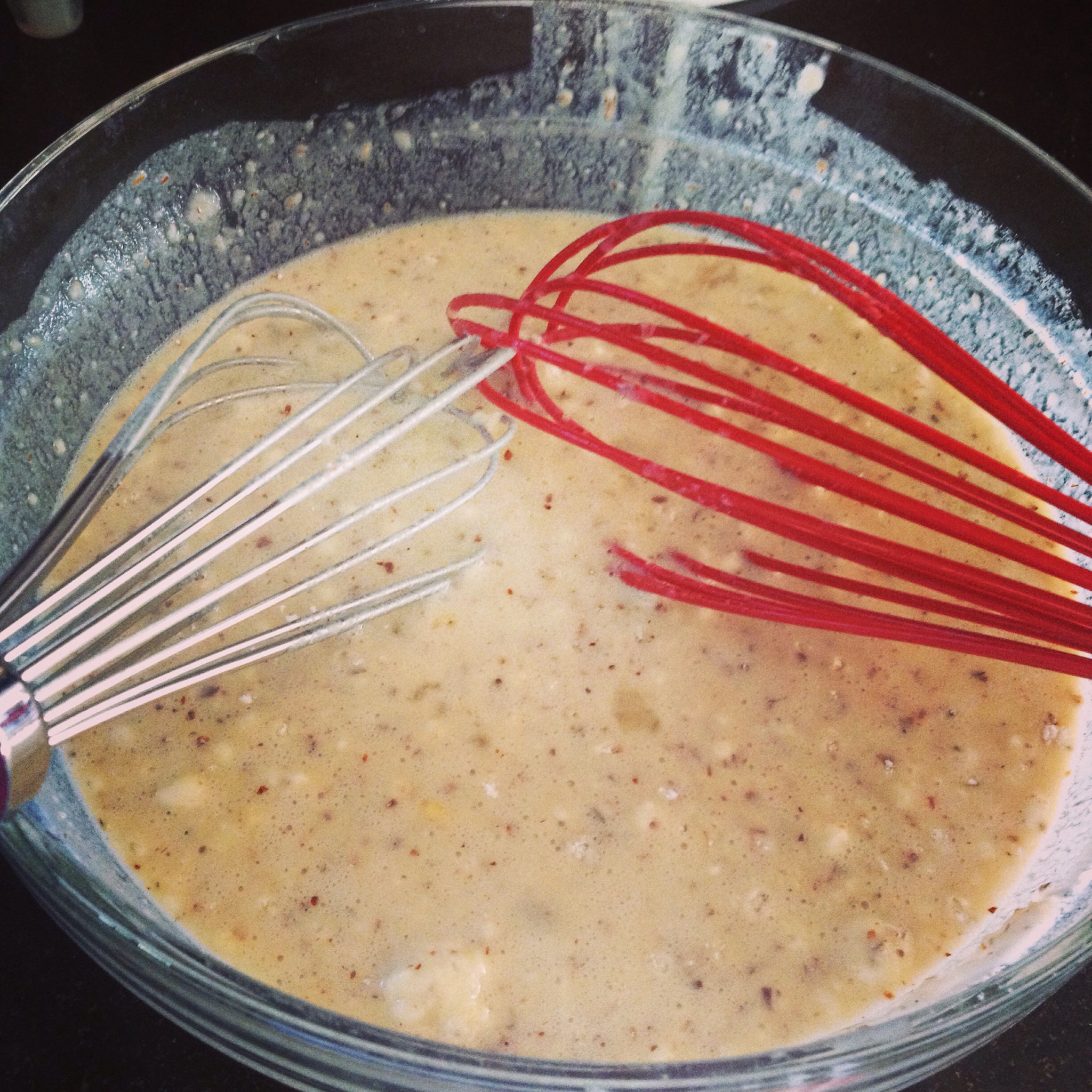 And it did turn out just right =)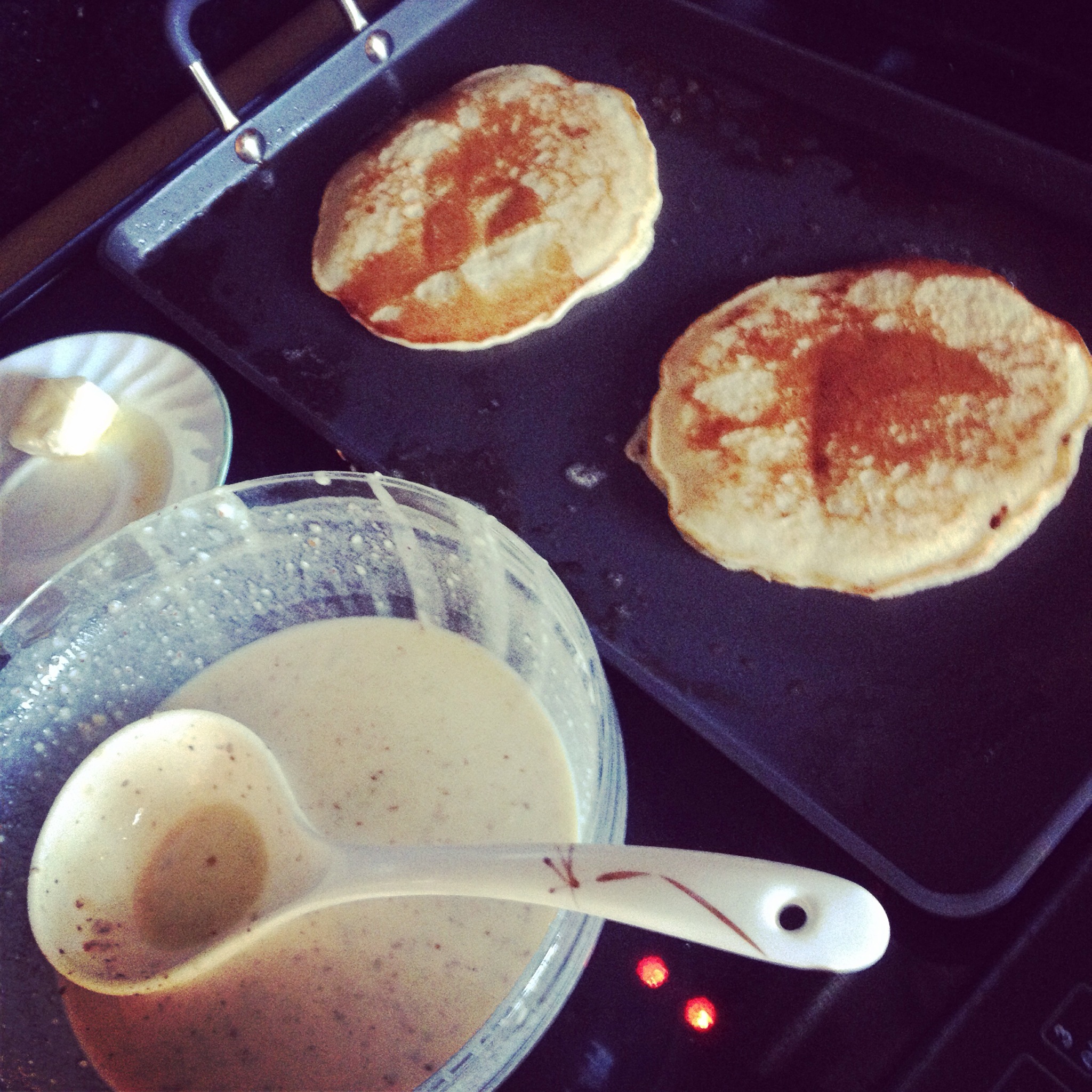 After breakfast, we started lightly…. handwriting practice was first for both kids.  My 4 year old did handwriting with the magna tab and my daughter with a dry erase board.  Math flash cards of addition and subtraction for my 7 year old and my son recited back his numbers to me when I showed him 0 – 20 on flashcards.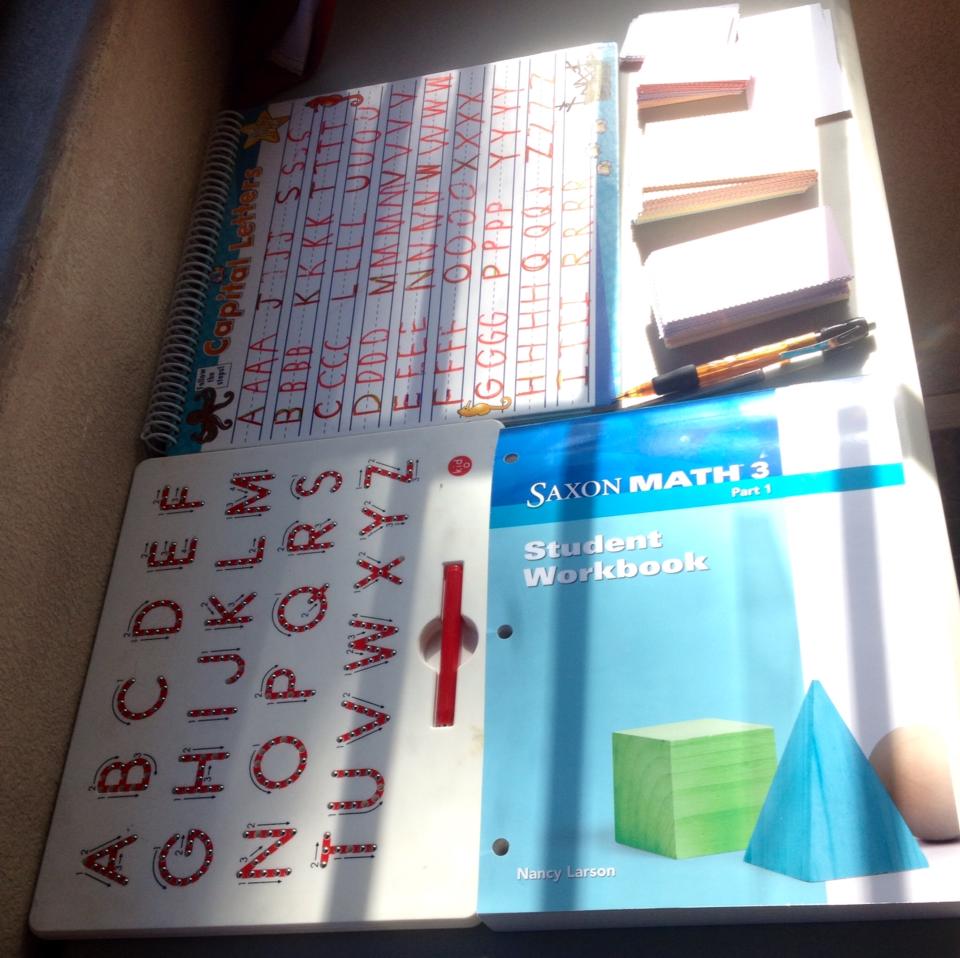 We then went  on to the homework assigned by her history teacher of different explorers from different lands.  Vikings of Northen Europe and had different needs and objectives for traveling afar than those in the East.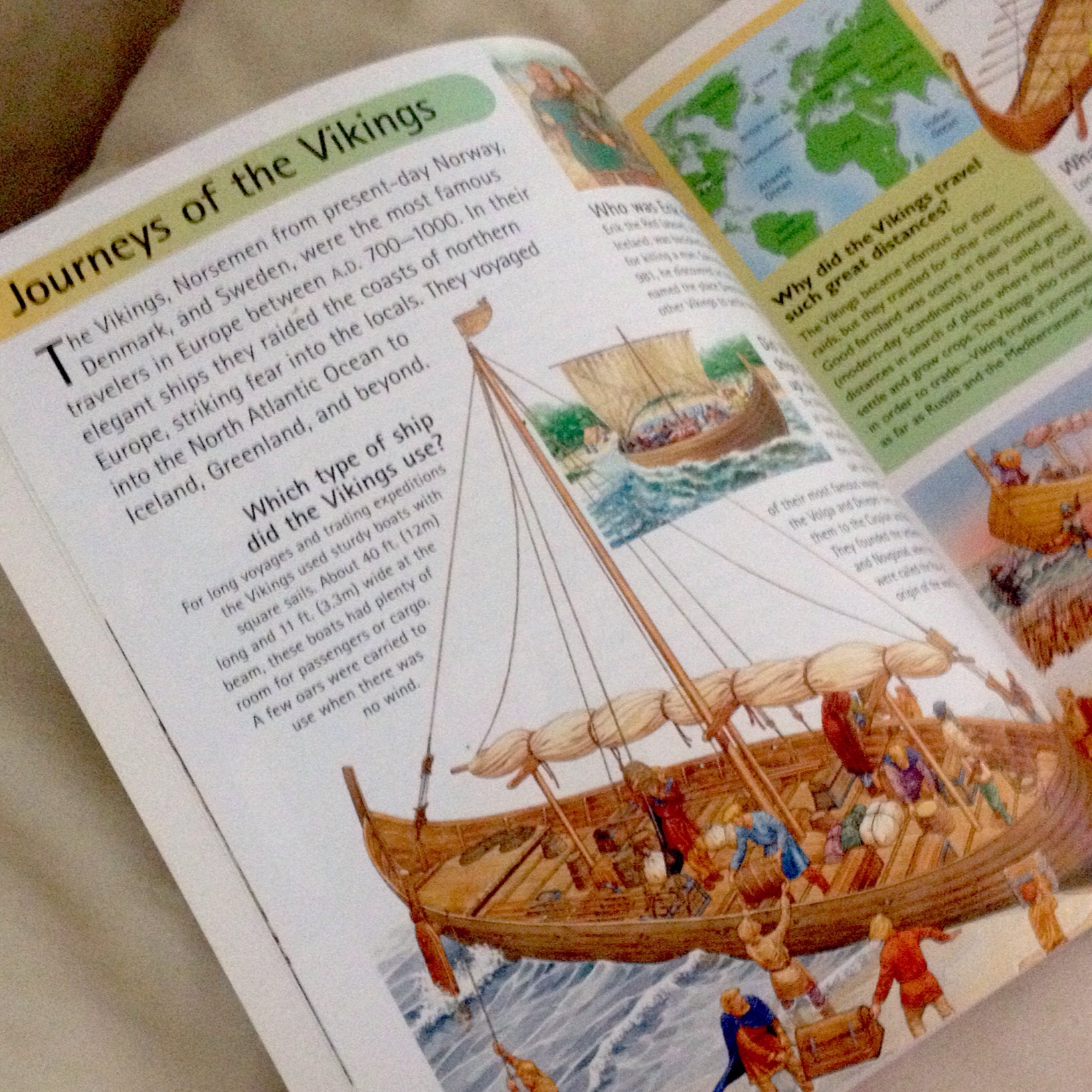 Soon it was time for lunch and so we cooked  their favorite food: spaghetti.  With the right tools, a whole pot is cooked in 30 minutes.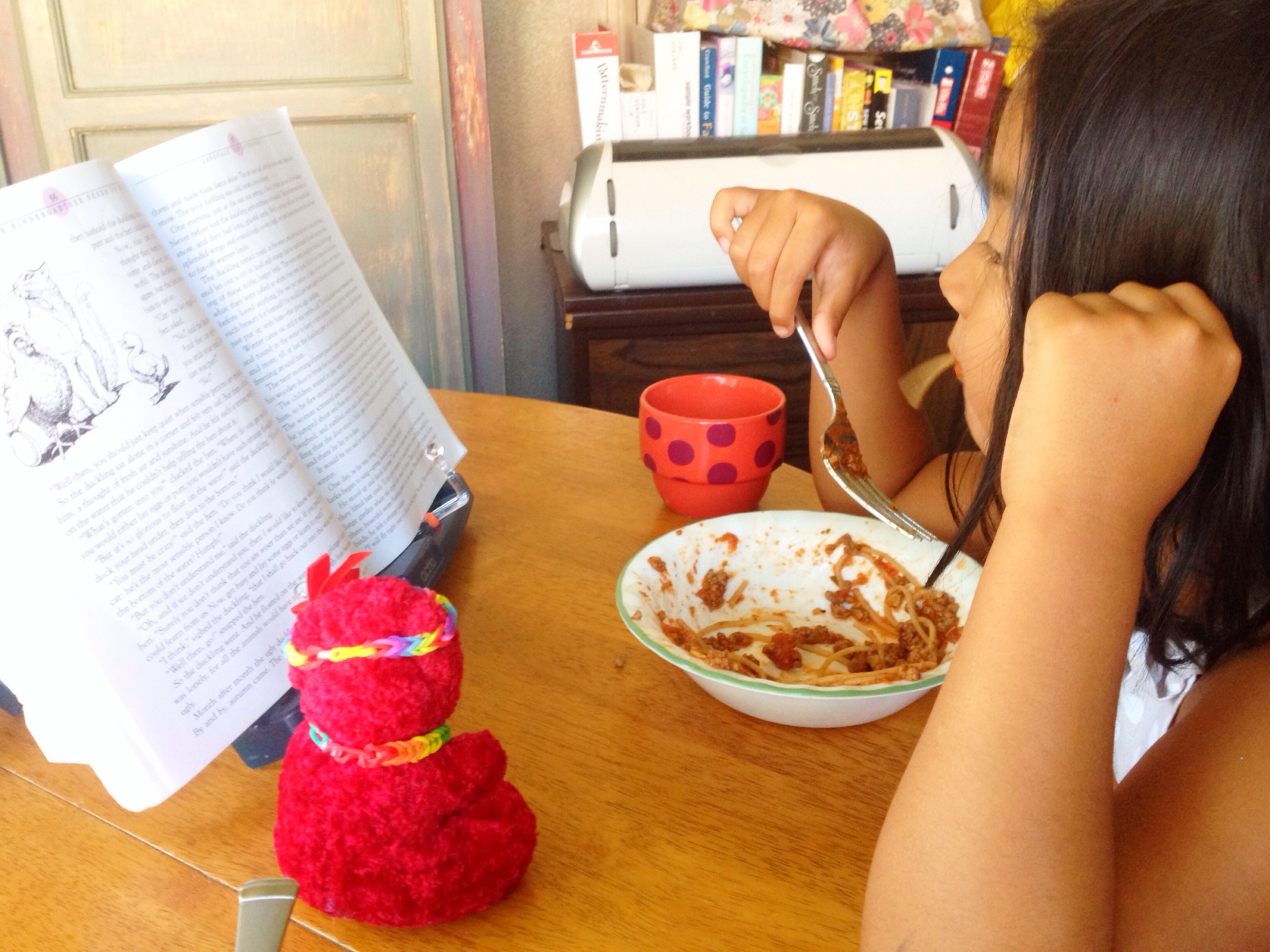 After lunch, we did a few pages from the Saxon workbook just for her to get a feel of doing math again.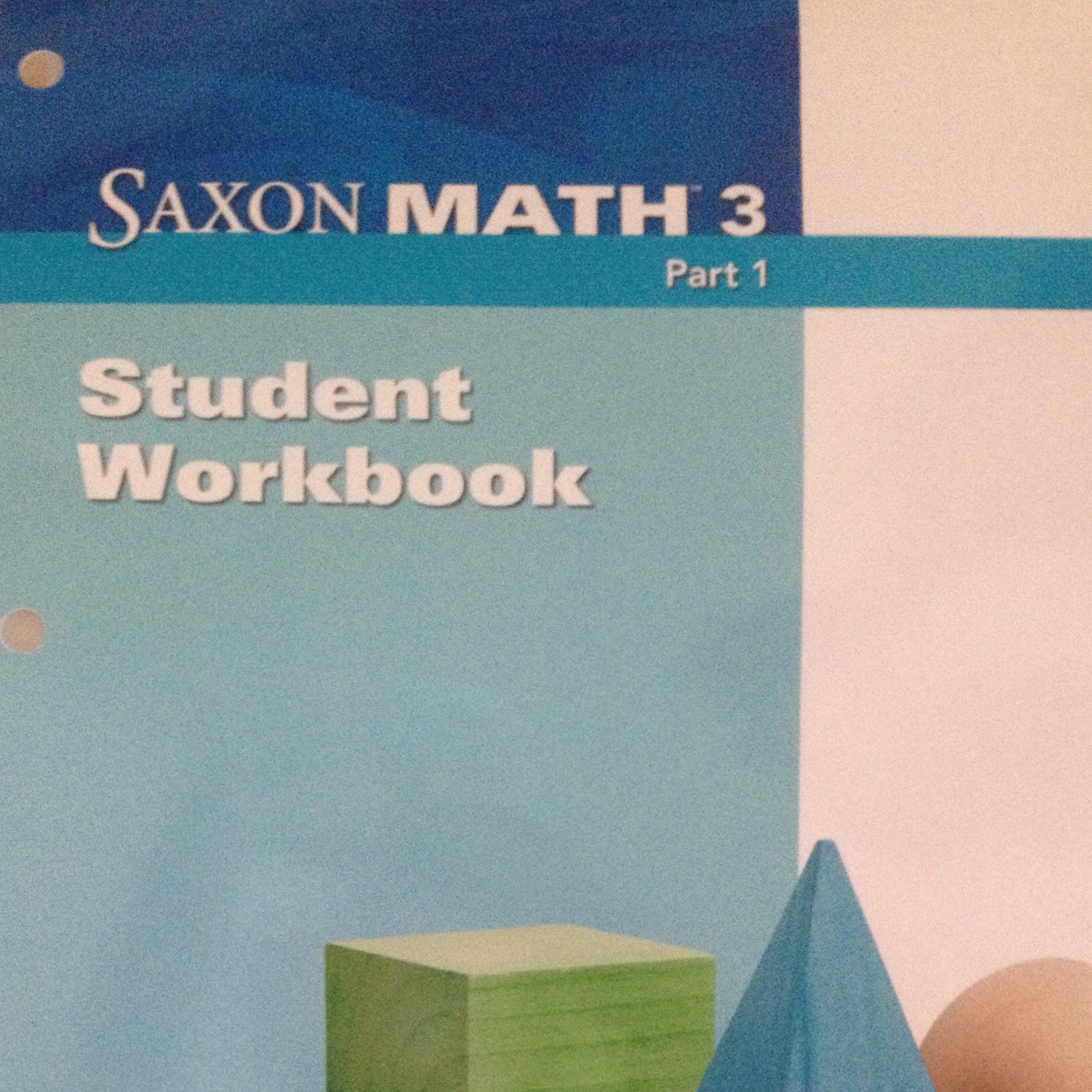 We skipped the normal Saxon 2 and will be doing 3 this year.
After math, I had my daughter start working on Lexia Core 5  to cover "English" since our English/Language Arts curriculum have not arrived yet and I do not know if we are going to be able to get into the English class we are waitlisted for at the Charter.  Lexia was done on her iPad on and off, in between play and art.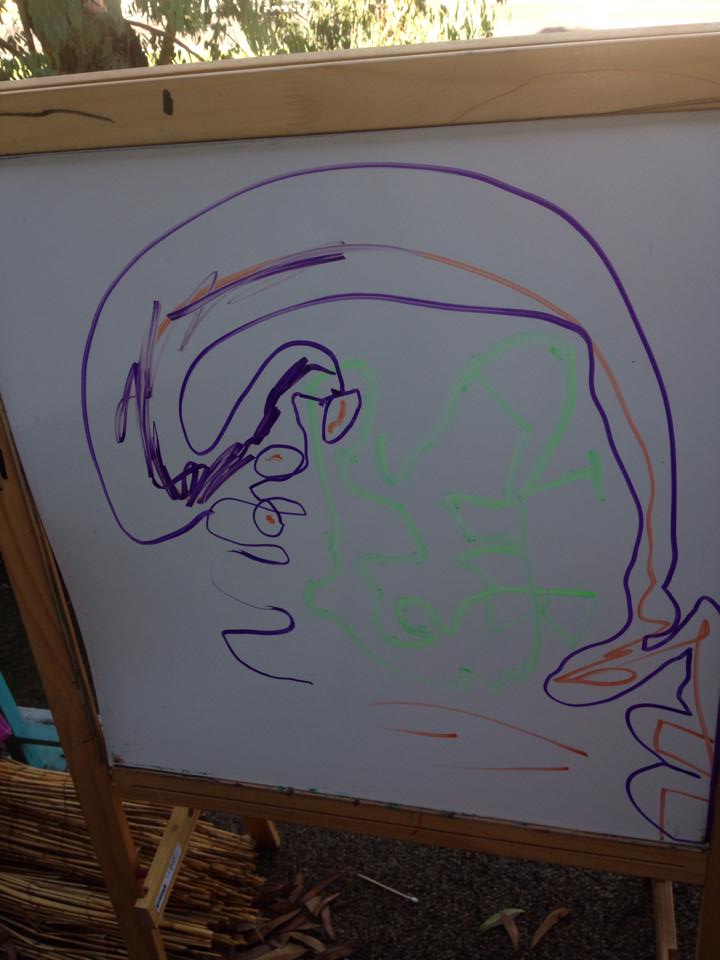 This was evidence of art done in the balcony as the sun went down.    And then it was finally night.
Friday:
This day was primarily Math and English Day.  This picture was taken when we were almost finished.  Don't underestimate these worksheets… first glance, it is just adding problems and knowing what a rectangle is, but looking at the teacher's lesson plan, the objectives of the sheets require the memorization of the lingo of the things to come.   And that is what we did.  New words learned from this week's marth: Addends, sum, commutative property of addition.  We also learned the kinds of polygons, properties of a line and line segment, and all the properties that make up a rectangle (width, length, right angles, and perpendicular lines). Week 1 Grade 3. #saxonmath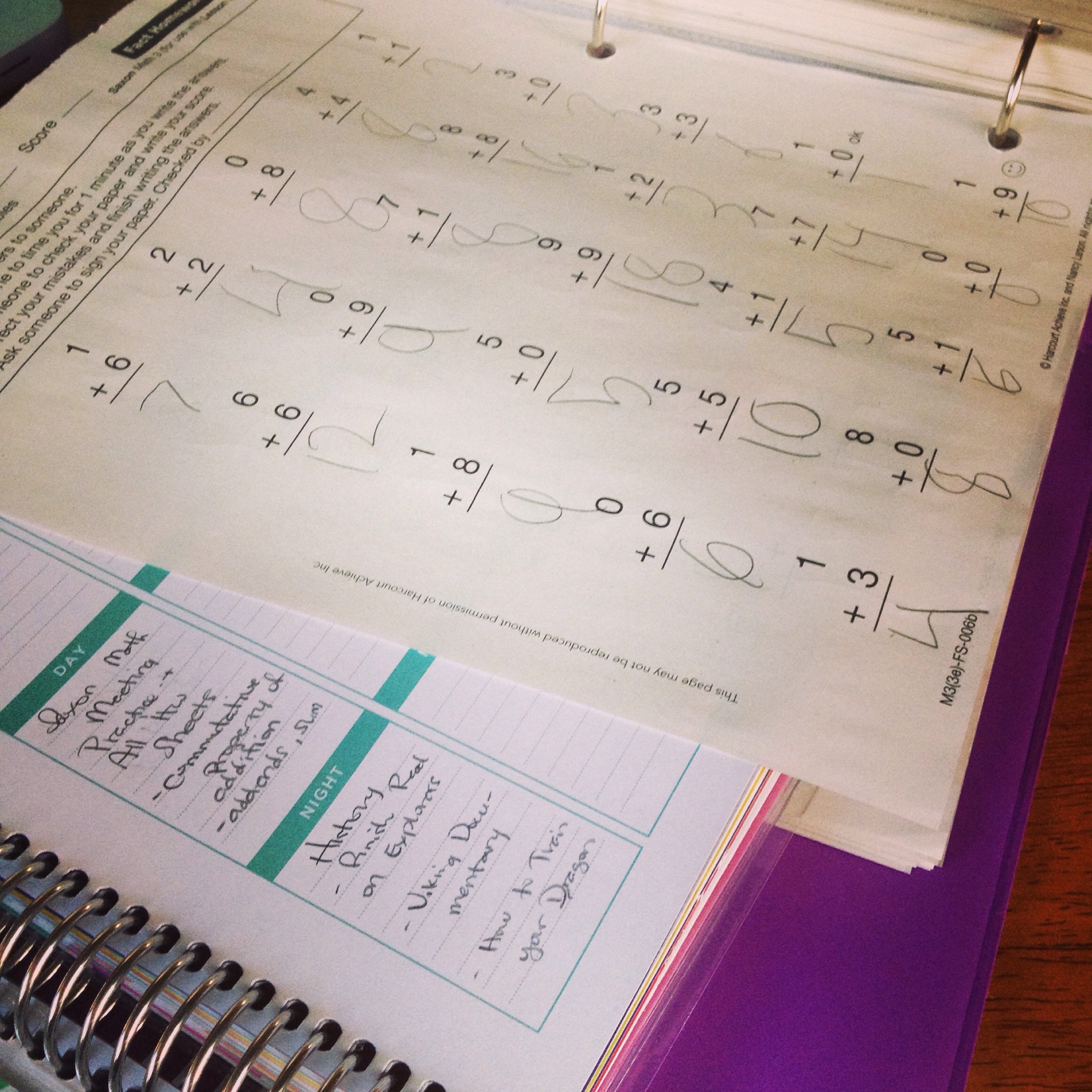 Math took a lot of time to do, almost all day because it was so much repetition but I am all for repetition.  We had breaks in between such as fun with forts in the living room. The favorite break was the ice cream break, especially since it felt like 100 degrees all day.
When Math was done,  it was back to Lexia.  She had 2/3 of Level 13 left to do until completion and I told her that if she finished Lexia that night, we would watch movies.  She did finish with very impressive stats and so it was a movies night for us.
The movies were to be of Vikings.  'How to Train a Dragon.' was one…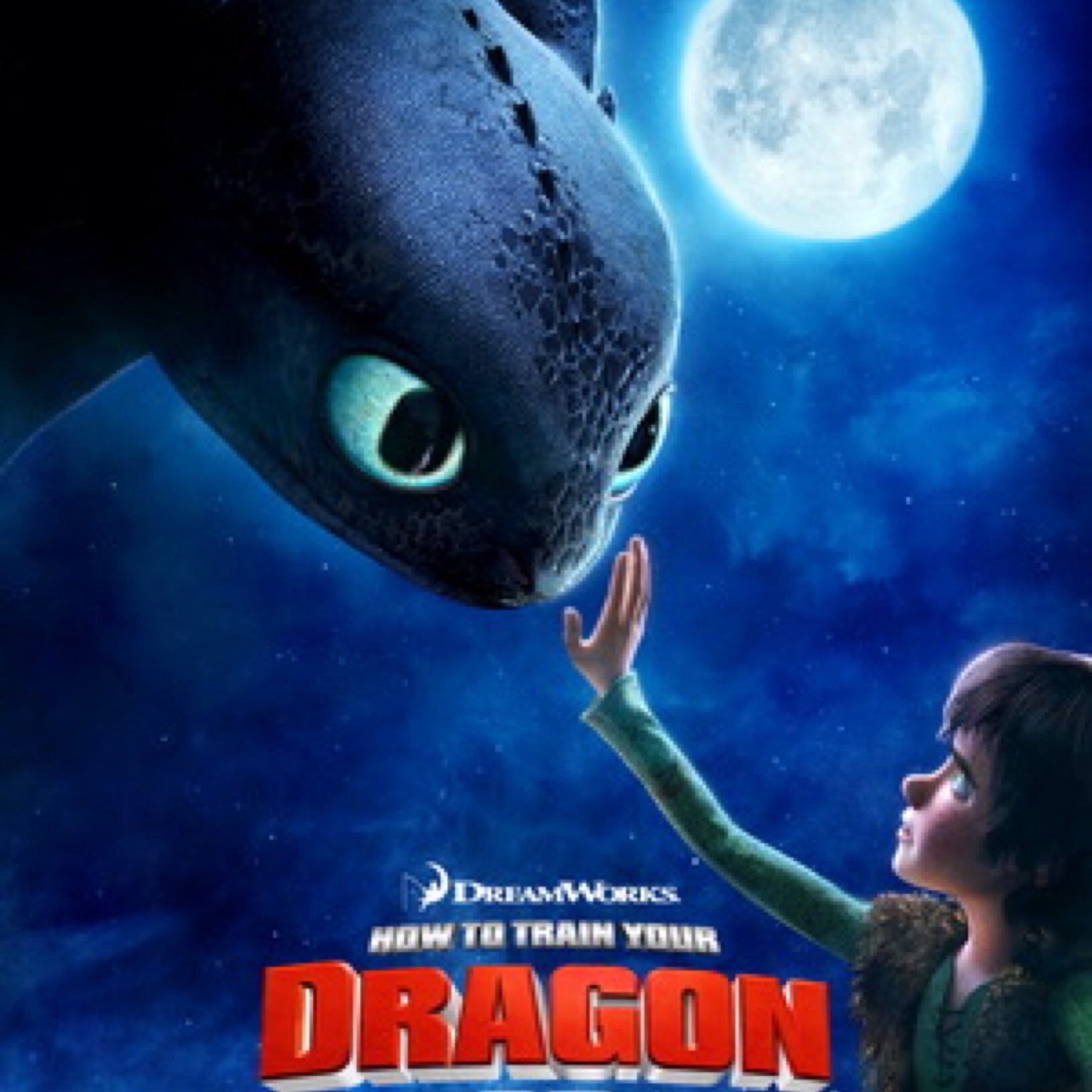 … and the other was a documentary called 'Viking Apocalypse.'  That was pretty cool as it had a mix of history and my daughter's ultimate favorite science – forensic science.  I say this definitely counts as educational and hours towards her History as it talked about the series of events which led to them wiping each other out as they ventured out to expand their territories.  It appears the UK has a TV series but our Netflix just has one video documentary.
After that movie, she asked for a Forensic Files episode.  I said yes and we both fell asleep on that until morning.  And that was how we ended our first week of homeschooling.
The day was this in a nutshell: "Raya Academy Day 5 homeschooling was a day to be 'done' for the week. Done with 5 days of Saxon Math (each day had 3 parts), continued on explorers for history, watched 'Viking Apocalypse' documentary on Netflix, Lexia level 13 done and her reading average words per minute is 275. For fun was forts, ice cream and movie 'How to Train a Dragon.'"  – Facebook entry on Friday, August 29, 2014
So that was our week!  How was your week?