This time of the year for me, is a time of reflection.  I don't just reserve it for January 1st.  I constantly do it – at times, daily or more than once a day.  I think about what I would do different or better from this point forward, what I would like to continue doing, what I want to do more of, and also what I would like to stop doing.
Towards the end of last year, the hubby and I had another "come to Jesus moments" and we really had to be smarter with our finances. We were pretty smart already, but this time, we knew we had to be borderline OCD when it came to it.  We took a hard look of what was coming in, going out and what we had left.  After a few months of doing this process, we came to the reality that we had to – in the best of our abilities – not spend any money on things that were not a matter of life or death and conveniences.
Yes, we have taken a Peet's Coffee Break (thank goodness for their summer BOGO FREE on Fridays) but pretty much other than tithing, bills, food, and basic needs of the baby, there had to be very little spending because there was simply nothing to spend.
Despite this reality, I knew I had to get even more creative in order to have some "life" without spending more.  It has been hard, but what I've learned is that it hasn't been impossible to do. After many months of doing these things, I thought I'd share them with you.
Tip # 1 – Make do with what you already have.  Use it or sell it. For example, one thing I had committed to this year was that my closet would not see anything new unless it was free, a gift, or a result of reinventing what I already had (sewing something came to mind).  So far so good with this. It is already August and have yet to make a purchase on new clothes this year.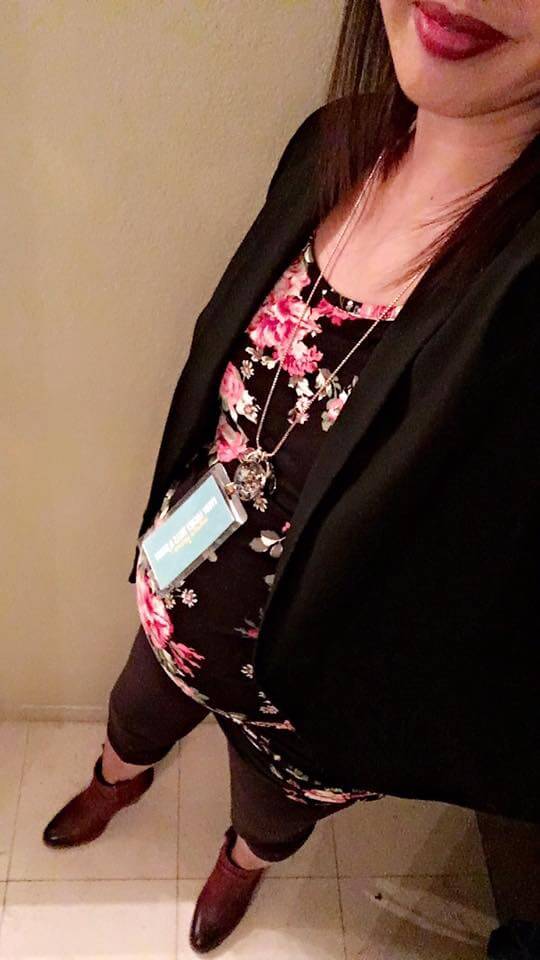 This outfit is just one example of what can be done with no new shopping (and when I did, it wasn't all that expensive).  I wore this to Origami Owl's Leader Conference that took place in San Diego (local to me) in January.  All old stuff and bargain finds from Justfab, Costco, Walmart, and the outlets for that blazer. That locket was even from clearance online from Origami Owl. Nothing pictured here was more than $20 a piece.  The lipstick from Bite Beauty was from Influenster (yes, free for testing purposes). People thought that I had paid $25 for some unicorn black buttery soft leggings and my top was a dress from the same company and cost $45. Nope; leggings were a 2-pack for $11.99 and the dress was under $9.  And guess what?  They are made of the same material as the expensive ones.
Tip #2 – Leverage/share/trade your influence or talents for VIP experiences.  Whatever your industry and those you have around you, this can be done.  My influence is online.  With an online presence and channels to reach others, I have been fortunate to be in a position where I – and most times, my family as well – are able to receive experiences and perks from companies.  VIP invites and perks to real-life events afforded to influences from agencies, in exchange for sharing experiences with others online, is a real thing.  Such events lets us enjoy events not open to the public or take part of something we would have gone without due to limitations of our finances. Here was my son at LEGOLAND CA back in February for the Batman Lego Launch.  As a true LEGO fan, it has been an awesome year being part of the Lego Mom Ambassador Program and being able to bring him to the theme park several times this past year.  You may not be an online influencer or blogger.  Maybe you are crafty or have a talent for photography.  Offer or trade that!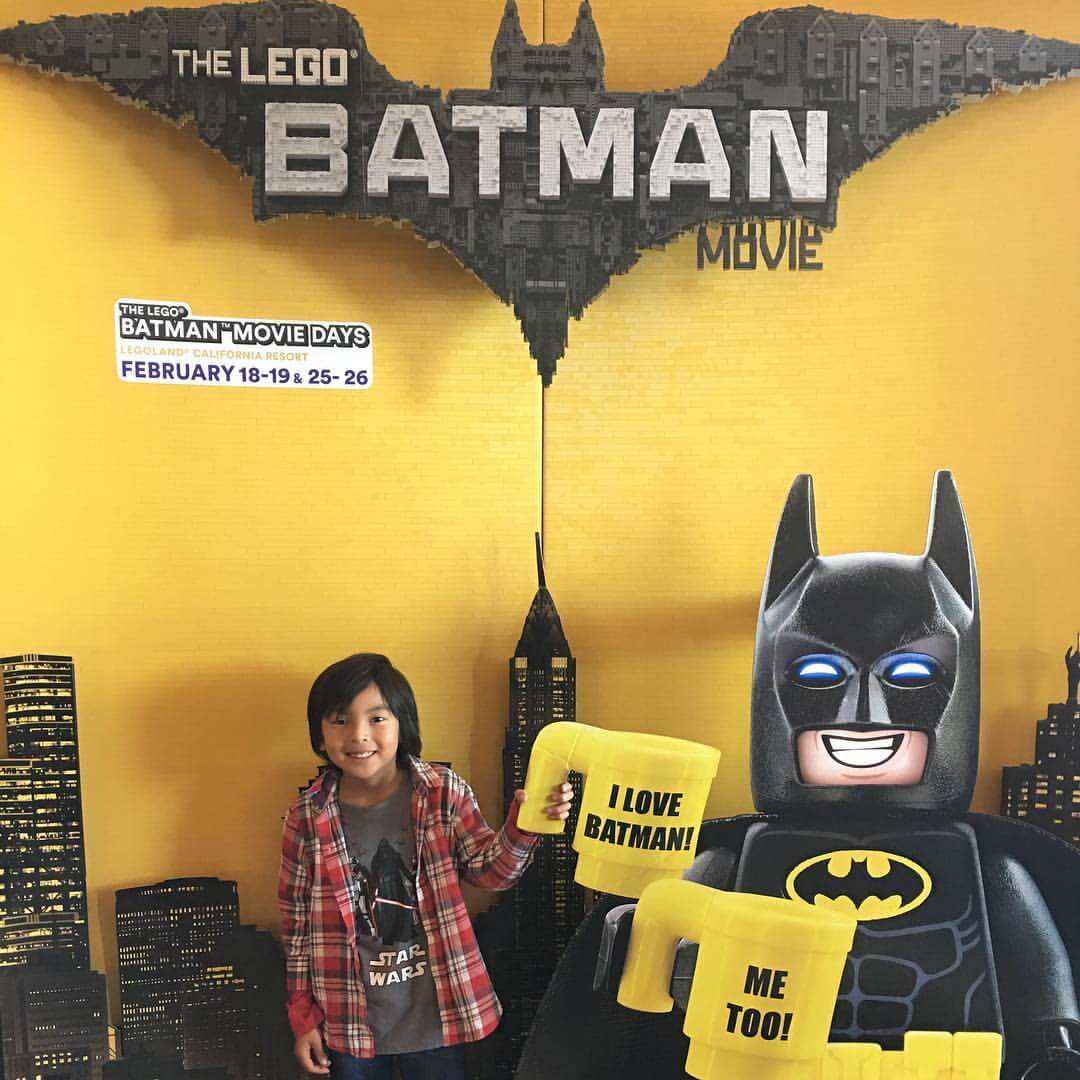 My son starts and end his days in LEGO-building. Everything has LEGO in it and is simply his way of life.  Even learning has been primarily LEGO-based and LEGO-motivated.  He first got interested in reading and continue to read primarily because of Lego Magazines that came in the mail.   Most math and writing involve LEGO pieces and LEGO people.  While many wish to be on Disney's VIP list with their perks, I don't care for it and wish to be with LEGOLAND year after year, if they would have me.
Sometimes, the trade is not such a big ticket to a year or two at Legoland. It may be a meal, an event entry, or an event or experience but nonetheless a great and free experience for me and the family.  Such is the case with St. Tropez Bistro in Encinitas.  My family and I were invited to sample their delicious food and share their "Kids Eat Free on Wednesdays" promotion (take advantage of Kids Eat Free offers). I loved this little charming place. The place had beautiful pastries and desserts on display but we ate dishes that were oh so delicious for dinner (or lunch). Even more delicious when kids eat free =)
Tip # 3 – Take advantage of FREE public events.  No need to get hookups or VIP for these as they are open to all.  For those who don't already know, we school our kids via public homeschool charters and in the month of March we were able to enjoy 2 free events to add to their learning.  The first one was STEM San Diego which took place at Petco Park in Downtown, feauting hundreds of booths and where this picture was taken: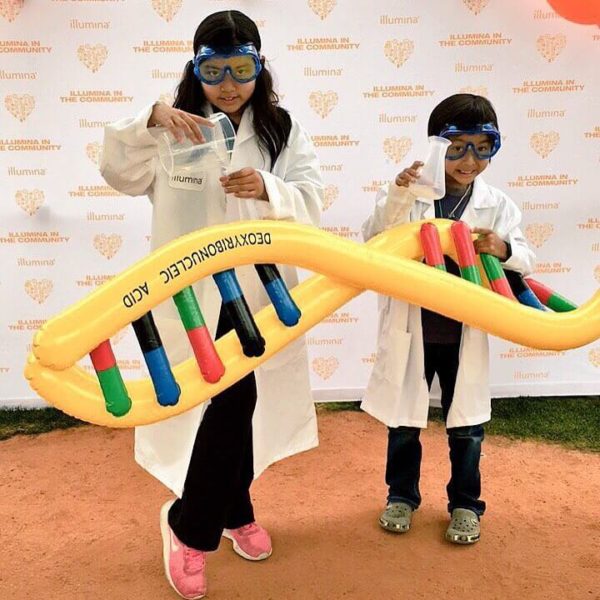 The second one took place the week after, Super Stem Saturday, an event put together by The Classical Academies and local STEM-related companies from all over.  It was held at the San Marcos State University campus and featured hundreds of science booths both indoors and outdoors.  Both of these science events were FREE but priceless. Such events expose my kids' learning  further into the industry through its people, the companies present sharing who they are, and possibilities available with them career-wise. (Neither my husband nor I were exposed to these things or have ties to it.  Looking back, we both wish we had been.) Currently, both kids express great interest in the sciences and say they want to be a scientist when they grow up.
Tip # 4 – Serve others. Serving others does not guarantee anything but when you are of value to others, they tend to want to be of value to you too.  It's not guaranteed but it seems to work out that way. I have been a connector almost all of my life. I just love promoting the talents and passions of other people.  An example is what goes on in my blogging circles. It is as they say… what goes around comes around: In April, a social media agency and local business reached out to an Influencer and that person reached out to our local group of bloggers. Because of the air of generosity and reciprocity, we continually are exposed to experiences and events. One such event took place at the Carlsbad Flower Fields where we were treated to a wine tasting, munch on fancy appetizers, and indulge in scrumptious treats.  My family and I were invited were able to enjoy a beautiful day in the flower fields! I have been in San Diego since 1987 and my hubby since landing here with the Navy 15 years ago and neither one of us have ever been there.  It was a real treat to finally do so with our kids and it cost us nothing.
Tip #5 – Give give give with a Giver's heart. Such is the case seen daily – almost hourly – with my local Buy Nothing group.  It's members are so giving and they are not trash or throw-away quality either. Because everyone's action is in line with the mission to buy nothing while looking to meet the needs and wants of neighbors within the community with what they already have, the group reaches high levels of giving and allow the recipients to have need and wants met or to simply live a buy-nothing or no-spend lifestyle.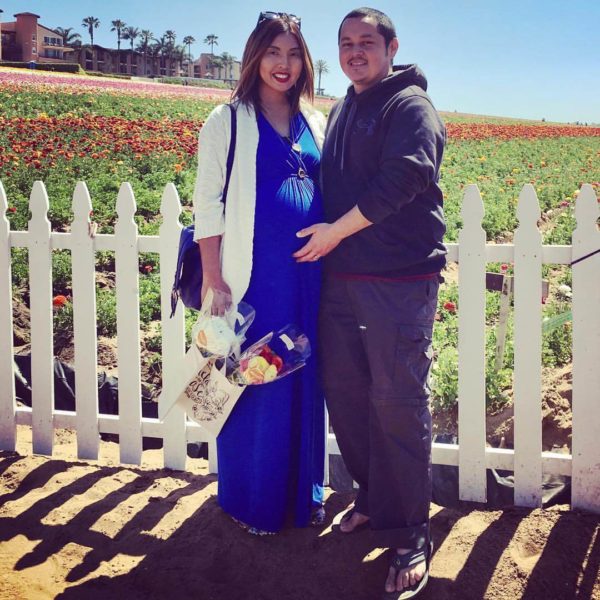 Where there is giving, there is also the receiving.  People choose who to give the items too. Sometimes it is random but many times, people give to someone they see is a giver too. No money is ever exchanged. Nothing is ever sold.  There is only the giving and receiving of items we already have. Here I proudly sport my baby bump in a dress that I had received from my local Buy Nothing Group.  It is one of the most comfortable dresses I have ever had and it cost me $0.00.
What are some of your money saving tips?