Once we heard of this event, we knew we had to take part. We have been growing fans of Barnes & Noble. We realized about a year ago that there is just no replacing the feeling of walking in to a place of books, and more than ever, it has become a place to learn and explore with their many events. The most recent one was their Maker Faire that took place Nov 6 – 8, 2015. Here is a bit of video of what my kids did at the event: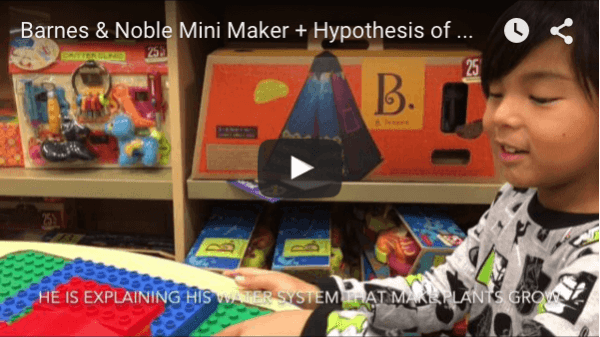 My daughter took part in the hands on circuits class and my son, went to explore the store with us behind him.  They show cased programmable toys which incorporated fun and learning. The fun was the movement of the toys, such as rolling up to 14 miles per hour and the learning is from a bit of "coding" or implementing commands in various ways (verbal and programming).  I definitely recommend you check this event next year (yes, they intend to do it again) at select Barnes & Noble.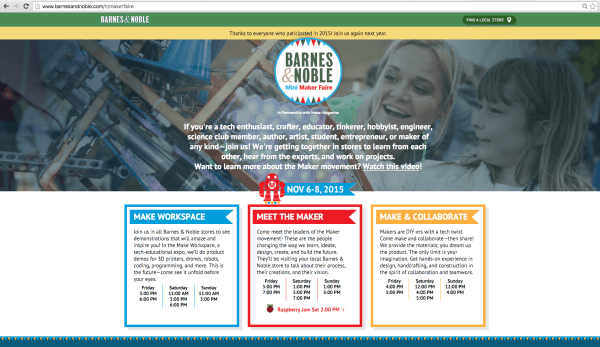 My hubby and I do not have a technology or science background but we have great interest in it, and so do the kids, so we make it to such events as much as possible. Luckily for us here in San Diego, there is no lacking of ways to introduce the kids to a field that has such a promising future.