Pencil and paper are the very basic tools of learning.  The possibilities are endless with them but my son seems to have an aversion to them.  Schoolwork with pencil and paper are not met with excitement so we take the extra effort to change it up and finding ways to learn.  Here is an example: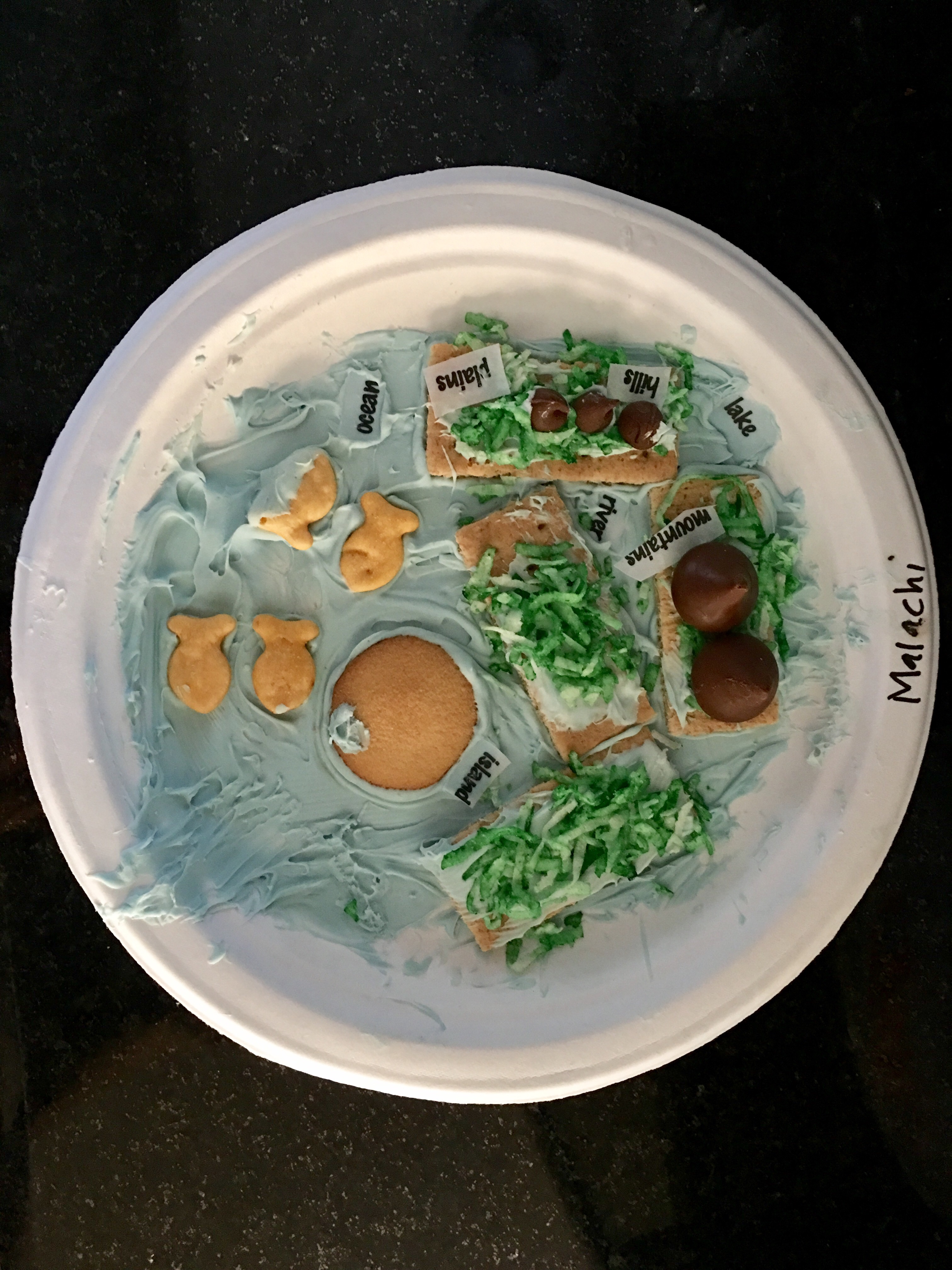 Here, we learned about landforms and bodies of water with his favorite things.  This was met with such excitement and enthusiasm that it was a delight to teach, as it was for him to learn.
Here is what you need to recreate this:
White frosting – for the water and for
Food coloring – green for land and blue for water
Nilla Wafer
Gold Fish
Graham Crackers
Chocolate Chip
Hershey's Kisses
Coconut flakes
Labels: oceans, island, plains, hills, mountains, lake, river
Read out the definitions of the words above as they place them on the plate.
Happy Learning!