Have you gone yet?  Available all Saturday nights in October, Brick or Treat gives the chance to see Legoland at night (the park closes daily at 5pm) and give Brick lovers their favorite place on earth a Halloween Twist.
With halfway through October, you have a couple of weeks left to experience Brick or Treat for yourself with your family (or alone, for you single people and young at heart).   The family and I are so very thankful to have experienced it for the first time.  Daddy has been working nonstop trying to put a new things together at UCSD and was finally able to take a break and head out and have some fun with us.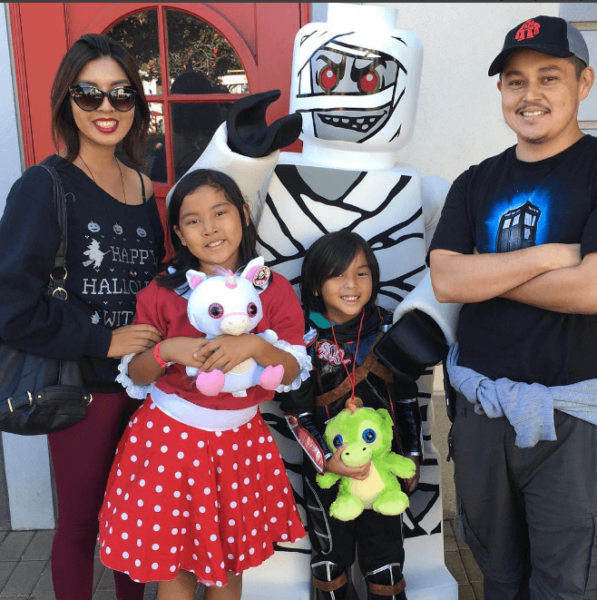 Here are some reasons we were excited to go this year:
Enjoy Legoland CA without the scorching sun.  We love that San Diego sun but it sure can sting during these early Fall months of September and October.
If you so happen to live where no one gives out candy, you are in for a treat.  There are enough candy stops inside Legoland to feed you candy for days.  I can personally attest to that fact.
Feel at home with your costume – great or small. From the funny clowns to the spooktacular tall people on stilts, you won't stand out like a sore thumb if you do decide to dress up weeks before Halloween (my son dresses up year round) – you might even win if you enter the annual costume contest taking place on stage near Miniland USA.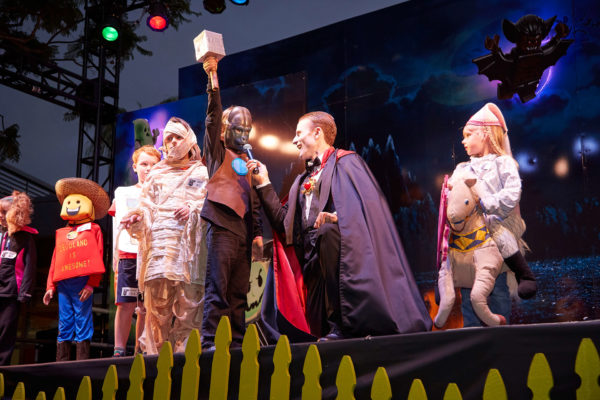 Once you arrive, here are some things to look forward to:
Live entertainment from musical acts, theatrical plays on stages, and interactive activities with characters throughout Legoland. Heartlake City Fall Festival held quite a bit of things including Pumpkin Patch building with LEGO friends.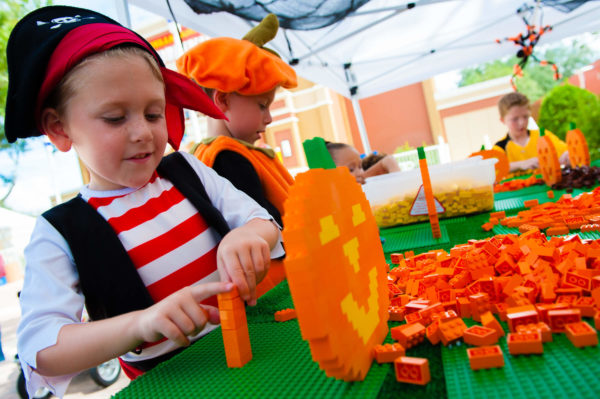 Characters – LEGO and various Halloween characters that will kindly take pictures and even crack jokes with my little ones.  There was this guy towering over and interacting with the crowd.  I asked him how long he has been up there and he said 4 hours!! What?!!!
Be prepared to do lots of walking and if you want more movement than that, there are places to dance off the sugar such as Hubble Bubble's Dance Party, at many stages throughout the park, as well as the Pirate Booty Boogie taking place over at SEA LIFE aquarium.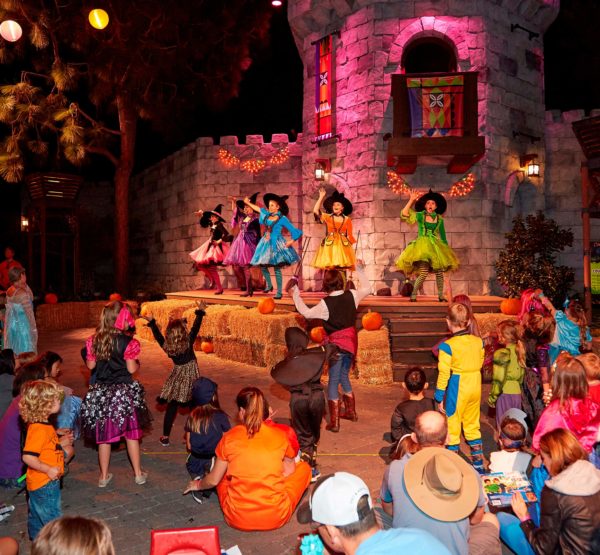 Speaking of sugar, there are more than 1 million pieces of candy to be given out throughout LEGOLAND and SEA LIFE resort.
If you want to see EVERYTHING, or if you a planner, use this handy-dandy guide to Brick or Treat Nights October 2016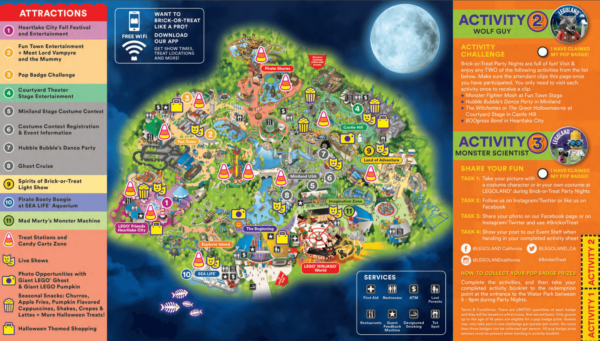 If I were alone, I would have gone to see everything and done everything, including the collecting of badges by doing certain tasks throughout LEGOLAND and social media, but being with kids, they led the way and guess where they always trying to head to?  The candy stops.  From what I could see, ride and attractions were available for the riding and some had little or no lines at all (unlike earlier in the day), but the candy stops and seeing how many they could hit up, won over their other likes.
Want to see our time at LEGOLAND and Brick or Treat Night? Here is our vlog of October 15, 2016 Brick or Treat:
Get more information about Brick or Treat here and tickets, but hurry as there is only October 22 and 29 left for this event.