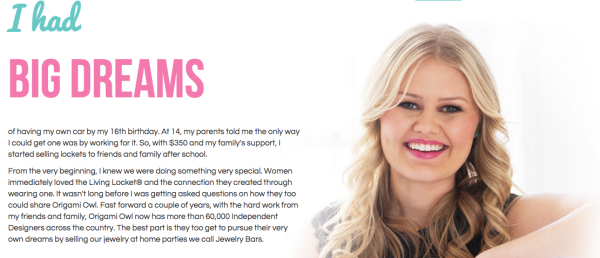 I am thankful for Bella and for Origami Owl because it is a way for me to get out of debt and bless others. I can do Origami Owl because of the flexibility it offers (I work from home) and I literally am carrying something that others readily want to buy! Take a look and you will agree =)
When I started with the company, I didn't think of it much other than I liked all the stuff that they were selling.
Little did I know that 2 and a half years later, I will have made over 6 figures in take home pay via commissions from the sales of Origami Owl jewelry.
All I wanted really was to get my jewelry at 30% and 50% off the retail price.
Anywho….
If you would like go straight to creating your custom locket, this is where you need to go >>>> http://locketsandcharms.origamiowl.com
Still need a little bit more information before making a purchase? I have created the blog Locketsandcharms.com to share with you what Origami Owl is all about.
Have questions or need help with all this Origami Owl stuff?  You can read the FAQs or get to the point and talk to me. Near or far, I can help you.  All this Origami Owl locket creation talk may just be way too much and daunting of a task. Let me help you.  Tell me your budget, what you are looking for, a little bit about you or the recipient of your gift.  I put the pieces together for you and you are good to go!  Let's connect and get started, shall we?
Before you leave me today, let's get social:
http://facebook.com/locketsncharms
http://instagram.com/locketsncharms
http://twitter.com/locketsncharms
http://youtube.com/locketsncharms