Star Wars premiers tonight but my kid has been ready with gear since December 1st.  Here was our day shopping for Star Wars attire recorded on our Dec 1 Vlog: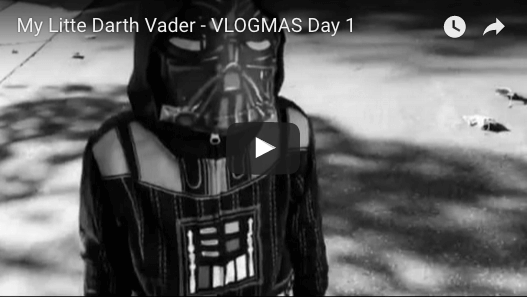 We did our shopping at JC Penney's an Official Star Wars shopping destination. The Darth Vader hoodie he is wearing (and would wear) if I did not pry off him is currently on sale for $16.99.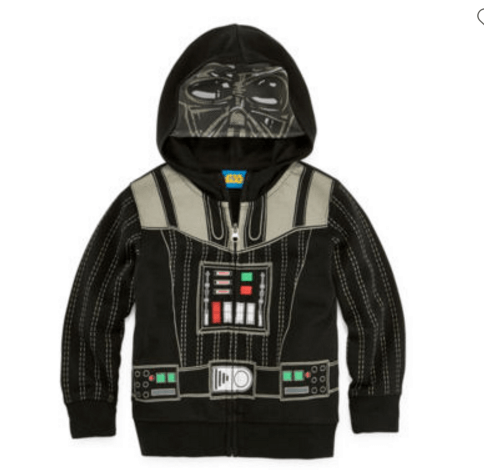 We also got him a shirt and beanie set, another shirt and beanie set, and a pair of Darth Vader Sketchers high-top shoes.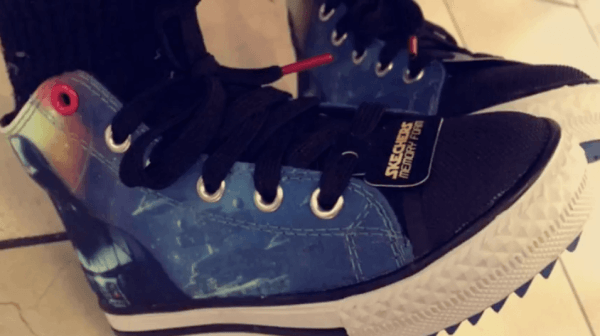 It has been 17 days and it is still a favorite and goes everywhere with it.
In case you are interested in seeing grabbing some Star Wars gear at a great price, visit JCP =)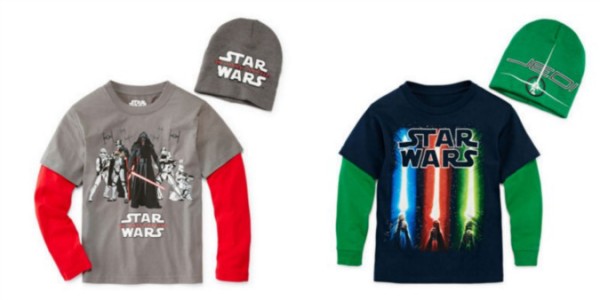 Click on images to go straight to them.
We aren't done shopping yet…
I just placed an order for something for the hubby…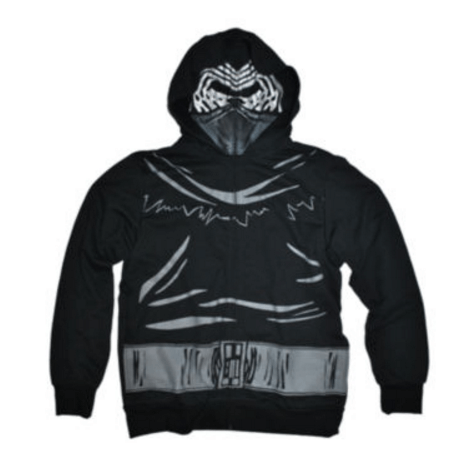 .. and something for me.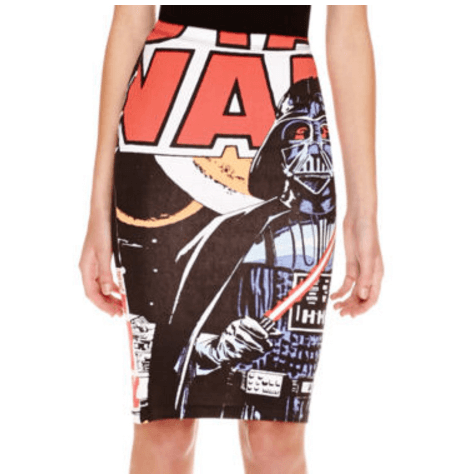 Sadly, the Star Wars sweater for my daughter went out of stock by the time I went to check out but it says it is available in store. We will go look in a bit.
Have a great day Star Wars fan!!!  There's going to be a lot of Star Wars fun going on and many will go binging on past Star Wars movies.  But don't forget to get some fresh air.  I definitely will with my Vader in tow =)
This particular day, he wore his Batman rain boots instead. Though his high tops are super plush on the bottom with memory foam, the laces-maneuvering annoy him.
P.S.
Hubby had a dog tag made for him late November, so that Yoda's wise words would always be with him.  See more about that at http://locketsandcharms.com