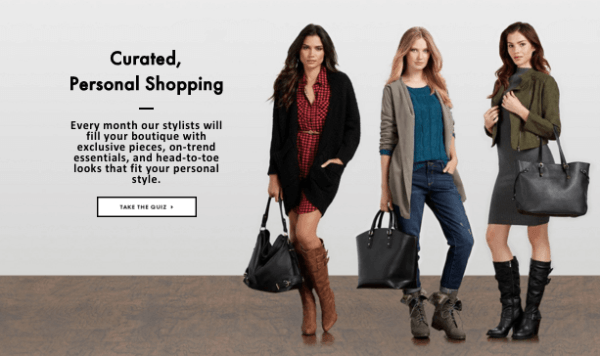 Being a long time Just Fab VIP member and Fabshionista (influencer), I am usually one of the first who have dibs on trying out their latest offerings.  PS (Personal Styling) is their new addition to their site (JustFab.com) which allows you to opt in to a box sent to your door with hand-picked JustFab items by a JustFab stylist.
In this video, I share with you my unboxing as it happens, followed by my thoughts and why I did or did not keep the items.
What do I think about PS by JustFab?  I do think that this is  a great service to have, especially to those seeking the help and eye of another when it comes to style and getting dressed.  There are other fashion clothing boxes sent to homes, just like this one, but I find that this is the most budget friendly, with nothing more than $40 per piece. One of the shirts was only a few dollars over $20.
There is a $39 styling fee but that can go towards clothes.
Give PS by JustFab a shot.  It is fun and easy to see clothes picked out for you.
How do you get started?
First, since you heard it from me here, use my link http://justfab.com/invite/jennylouraya
Next, scroll down the page to where it says, "Curated, Personal Shopping."
Third, take the quiz. Here, you will complete your Style Profile so that your stylist can get to know you. It only takes a few minutes.
After you do all that, just wait!  Every month Just Fab stylists will fill your boutique with exclusive pieces, on-trend essentials, and head-to-toe looks that fit your personal style.  You can set this to take place every month or just when you are feeling like you need a box to your door.
Want more info?  Take a look at the 'How it Works' page.
There is a $39.95 styling fee once the box ships out.  This is for the service of getting styled.  It is not for clothing.  Anything you decide to keep from the box you are sent, will be charged to the card on file with JustFab.  If you don't like anything in the box, you can return everything back as well, free shipping.  For the finer details: https://ps.justfab.com/index.cfm/terms
If you have already checked out PS,  feel free to comment on your experience below to let me and others know how you're liking the Personal Styling by Just Fab.