Previous Post of event here was published March 5, 2016 and has been updated to reflect information for the 2017 STEM EXPO March 4, 2017.
What is STEM (Science + Technology + Engineering + Math) EXPO DAY? Get all the info at https://www.lovestemsd.org/expo-day but before you head there, let me share some highlights.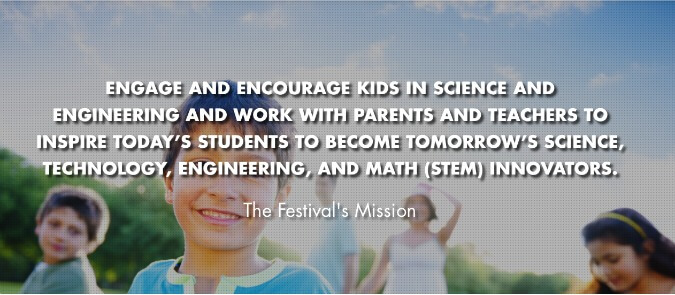 9th Annual San Diego Festival of Science and Engineering's EXPO Day at PETCO Park
WHEN: Saturday, March 4, 2016, 10 am – 5pm.
WHERE: PETCO Park, 100 Park Blvd, San Diego, CA 92101 (Downtown San Diego)
WHO: 27,000+ young science lover and their families from throughout San Diego County participate in the "grand finale" EXPO Day at Petco Park.
COST: FREE ADMISSION
PARKING: Discount options available. With special thanks to the Padres and ACE Parking, the Festival will have discounted $5 parking options in the Parcel C Lot and the Parkade Lot, which are all indicated on the map https://www.lovestemsd.org/sites/default/files/EXPO-Day-Parking.pdf
OUTSIDE FOOD: The San Diego Padres permit guests to bring food into Petco Park for individual consumption (but not for large groups of individuals) as long as the items are consumed in the general seating or designated picnic areas. Outside food cannot be brought into any restaurant, club lounge, or suite.
Have other questions?  Find it here on their FAQ page: https://www.lovestemsd.org/about/faqs
---
EXPO day is only the beginning and the kick off a stretch of STEM events going on all over San Diego. EXPO kicks off with its largest event EXPO Day (March 4, 2017) at PETCO Park. EXPO Day is free and open to the public. Hundreds of community businesses and organizations will participate in EXPO Day in addition to over 60 programs and events that will follow throughout the week all throughout the county of San Diego. More than 75,000 kids, parents, teachers, industry leaders and community members are anticipated to attend during Festival Week.
The Biocom Institute Festival of Science and Engineering is a ten-day educational experience including interactive demonstrations, hands-on activities and dynamic speakers to engage kids and families in all that encompasses STEM (science, technology, engineering and math).
---
If you have been a follower of my blog for some time, you would take notice my love of exploration and learning, particularly in the sciences.  I would like to take this time to share my WHY for science and why I am so loud about STEM on this blog.  If you don't care to read, just click on below and be directed to a portion of my YouTube video I made talking about my "Why STEM?" My hope with this is to encourage you and your kids to go to the EXPO and other STEM events going on throughout the week, including your very own backyard.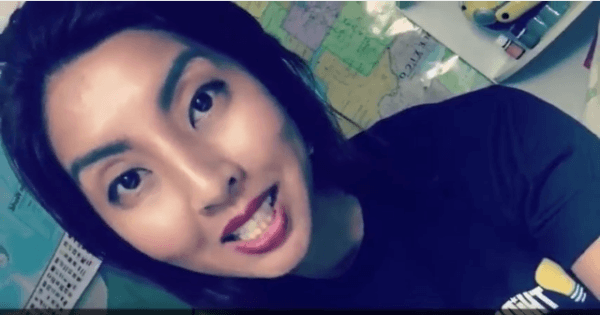 My 5 Reasons WHY You NEED to attend these science events:
And like last year, there will be a PRE-K ZONE.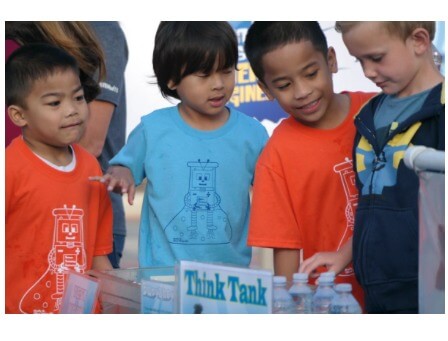 LOCATION: BETWEEN PARK AT THE PARK AND THE TOT LOT.
Inspiring even the tiniest innovators to spark a love for science!
Presented by: STEAM Maker Workshop & Children's Discovery Museum
We are proud to provide STEAM activities for children under 5 this year at EXPO Day! Visit the pre-k zone to excite your tiny future innovators. All activities are for children under 5 years of age.
My daughter has had herself set on being a scientist when she grows up, since age 3. My son recently said that he wants to be a scientist too.  This happened not because I grew up in science, have always loved science or have lots of money to do science things.  I'm growing little budding scientists because I've exposed them to the world of science and its possibilities.  They know what a scientist is and the many things they can do. One day, they will be happily working on understanding our world a little better, solving its problems while not earning below the poverty line. Isn't that just some of the things we want for our children?  To do what they love, be of value, and make a difference in  society and the world? They can do that with STEM.