Hello San Diego!!  The family and I are so excited for the SD Maker Faire coming up Oct 1 & 2, 2016 in San Diego's Balboa Park. The first San Diego Maker Faire was a huge chunk of my daily vlog for October 3 and 4, 2015 that was uploaded on my channel.  But here, I wanted to post our video highlights and some pictures of our 2 days there.  Maybe you will consider bringing you kids or yourself to next year's SD Maker Faire.
My family had a blast!
Maker Faire is the Greatest Show (and Tell) on Earth — a family-friendly festival of invention, creativity and resourcefulness, and a celebration of the Maker movement.
Part science fair, part county fair, and part something entirely new, Maker Faire is an all-ages gathering of tech enthusiasts, crafters, educators, tinkerers, hobbyists, engineers, science clubs, authors, artists, students, and commercial exhibitors. All of these "makers" come to Maker Faire to show what they have made and to share what they have learned.
Read more at What is Maker Faire? and discover how you can get involved as a sponsor, volunteer, vendor or as an attendee at http://sdmakerfaire.org/
Here were all the Makers for 2015. Cant wait to see so many great ones we met and new ones next year as well.
A few pictures from SD Maker Faire.
Why go to SDMakerFaire?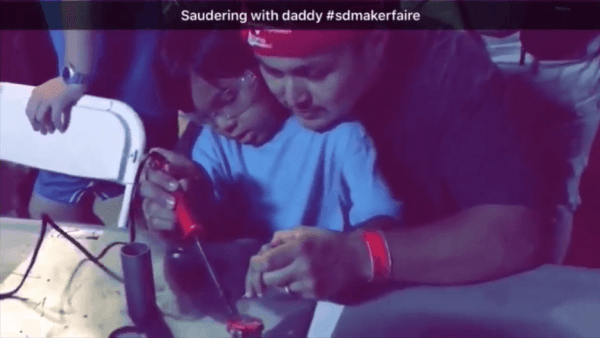 1. The Maker Faire is hands on and open to all ages.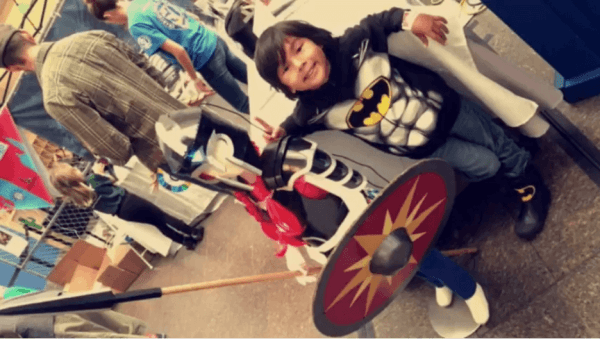 2. The Maker Faire shows you things you have only imagined or always wished for.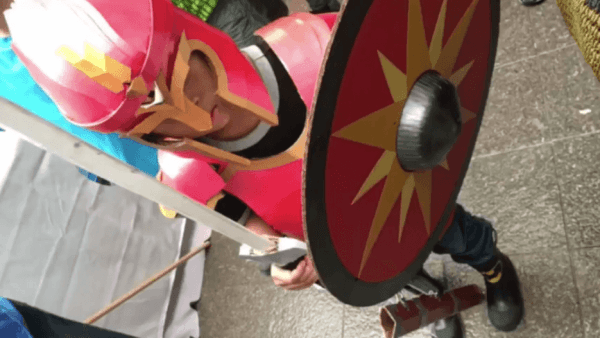 3. The Maker Faire is a place to find your true inside warrior.  Try and test out things.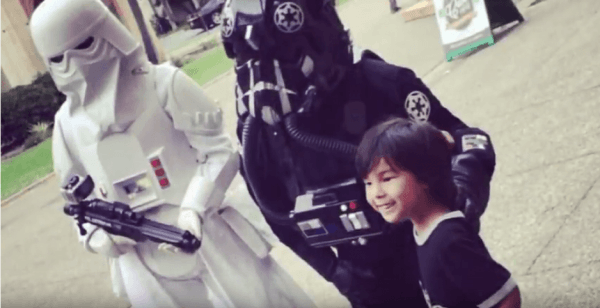 4. The Maker Faire is full of relatable people, characters, etc. You will fit right in.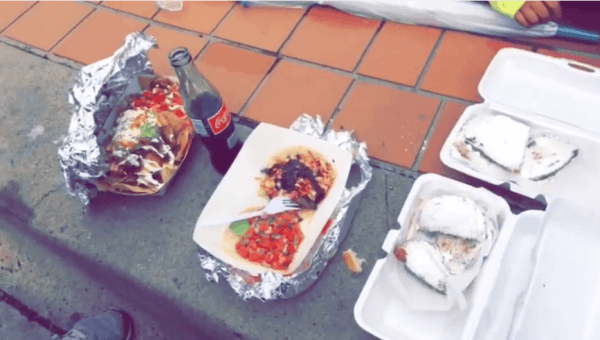 5. The Maker Faire has got it all covered, including food trucks with global roots.
Did you attend the SD Maker Faire?  What did you think?  This was the 1st year and I was impressed on how well it was.  They handled the rare pouring of rain very well.  I do not have another big maker faire to compare it to but yes, for a first time and first year, impressive!
If you already have an Explorer's Pass (year round pass to Balboa Parks' major museum), entry to the Maker Faire is FREE.  
 Watch our video if you have not already.
See you there!