This year was our third year of attending the annual Super STEM Saturday at San Marcos State University.  This event is put on via the partnership between The Classical Academies and San Marcos State University and is backed by local businesses and individuals that make this yearly event free and memorable.  Super Saturday is held annually the 3rd Saturday in March ( March 14 this year). You can learn more about what took place and have an idea of what is to come next year at SSSTEM.org.
Here, I'll share with you last Saturday's adventures. Despite the heat, my kids and hubby were not bothered at all as they were having way too much fun experimenting with chemical reactions in one of the booths, programing robots in a computer lab, learning of whales' blubber via immersion in ice water, building rockets outdoors and blasting off a makeshift launcher, launching it higher than the tallest buildings on campus, and more!
This is definitely an event not to miss next year – even if you are not into science – your kids will love it.
Here are some pictures of my family enjoying this wonderful event.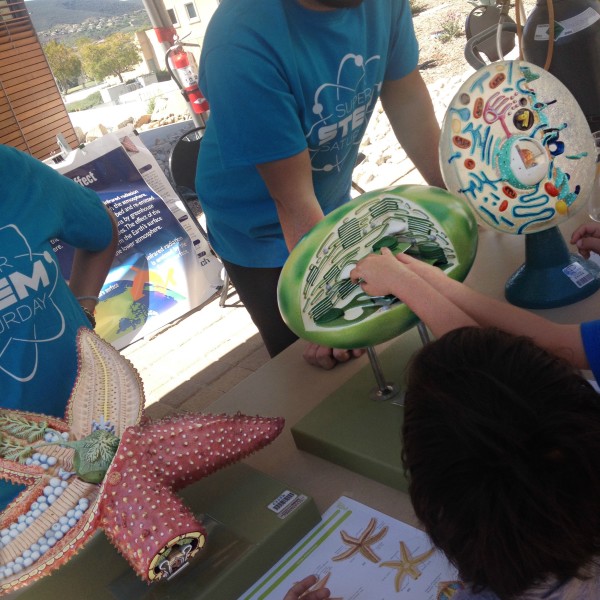 This exhibit on cells was one of the first ones you see coming onto campus from the parking lot.  My kids spent quite some time on this one.  They had questions about what each part of the cell was and what it did.  I know I have shared the info with them before but all of a sudden, it became more interesting and wanting to learn more because the cells were tangible.  The power of visuals!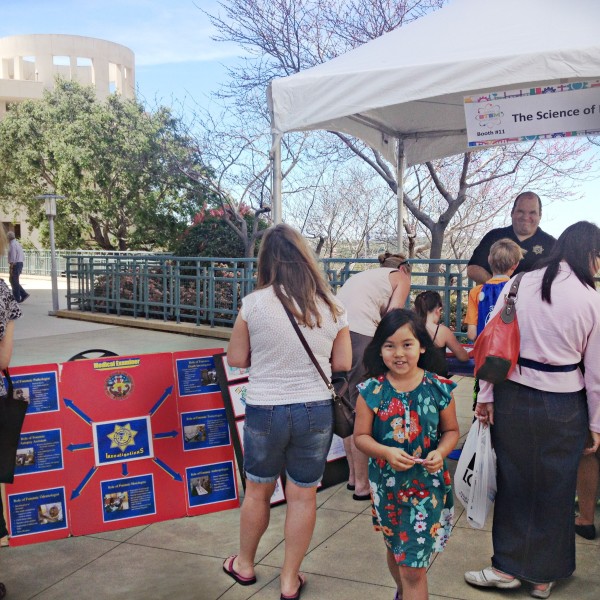 The Science of Death booth was a bit of a walk from the cell booth but oh so worth it when we got there. This one totally rocks my daughter's interest.  She's really into forensics (we have watched all the episodes of Forensic Files on Netflix and on TV) and quickly moving through what Netflix carries on the subject matter. At this exhibit, she put a real-life person to a role played on TV – a forensic pathologist.  She was able to see an actual autopsy report and see some tools they use in the lab.  On the table was also a game of Operation to give the little ones some hands-on application.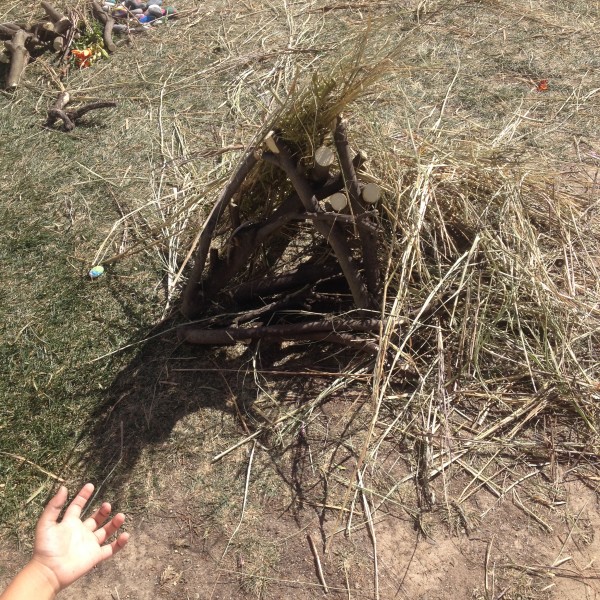 While this may not look "scientific," it actually is.  The San Diego Zoo Foundation had an exhibit to share with the attendees about the science that goes on with the the animals they have at their two locations, the San Diego Zoo near downtown San Diego and San Diego Safari Park in Escondido.  They had on display skin from wild animals, replicas of animal skulls, and shared their research on rehabilitating and keeping animals from extinction, such as the White Rhino.  A part of their research time goes into replicating an animal's natural habitat before building and moving them in to the Dan Diego Zoo or Safari Park.  To the left of their booth were lots of wood and grass for anyone interested in building a habitat. The builder that my son is, he quickly took to the challenge and proudly later presented it to me, his mother.
Aside from booths and exhibits, there were also indoor exhibits and activities as well.  One of these that we took part in was from LEGO and it was programing a car to move via a computer.  The kids totally loved that one.
There was too much good stuff and even maximizing our time there and shutting the place down at 4pm, there were still plenty we were not able to see.  The kids were sad it had to end but we assured them STEM activities were not over.
For our kids and those wishing to experience something like this in the future, great news for you!
This coming Saturday, there is a similar – and even bigger event – called EXPO Day.
WHAT IS EXPO Day? It's a huge science event taking place at Petco Park, located in downtown San Diego, this Saturday March 21, 2015 10 am – 5 pm. This year would be our first year in attendance so I don't know much of it personally, but here is an excerpt from their press release:
ROBOTS! SCIENCE! EXPLOSIONS! This is a mind-blowing day of hands-on science, technology, engineering and math exhibits and activities to budding K-12 science lovers, but science lovers of all ages are welcome. Come check out more than 130 local businesses, corporations, and organizations providing interactive, hands-on science, technology, engineering and math exhibits and activities. This event is FREE and open to the public. More than 24,000 people are expected to attend.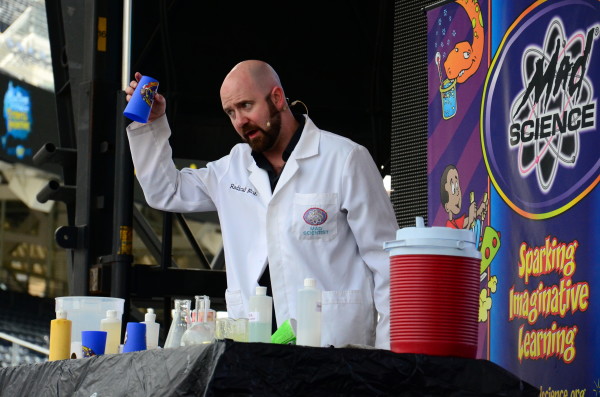 What?!! 24,000! That's a lot of people!
Speaking of lots of people, on this very same day, NEW TO THE EXPO THIS YEAR, they will be attempting to beat a world record with lots and lots of people. In what?
AN OFFICIAL GUINNESS WORLD RECORD ATTEMPT for the largest K-12 coding event to take place in one location. Number to beat is 2,000. All you need to is bring your smartphone or tablet. Kids as young as 5 can participate. Begins at 1 p.m. Guinness officials will be on-site.   No need to register, just show up live on the Padres Dugout at 1:00pm. Go to the Festival website www.lovestemsd.org for more details!
Science is for everyone but if you are craving a little more of STEAM (Science, Technology, Engineering, ART, and Math) to your STEM, or wanting something for the little ones to do, do check out  Live circle painting. This activity is great for families with little ones who may not be able to participate in the EXPO's activities designed for K-12 students. The circle painting will engage attendees of all ages in creating a colorful, STEM-themed mural! The San Diego Children's Discovery Museum will also have a booth for toddlers and pre-schoolers.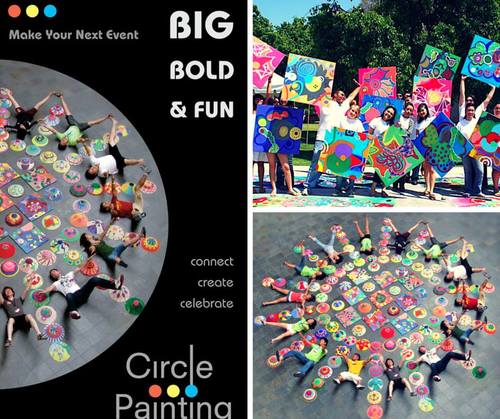 Are you excited? See you Saturday at the EXPO!!
If you are itching to attend something before then,  as in, today or tomorrow, check out all the events going on this week for STEM at https://www.lovestemsd.org/
We will be doing a Birch Aquarium event and a few others before Saturday. Do share if you took part in any of this week's festivities.  I would love to meet other science-loving families :).
______
Facebook: www.facebook.com/loveSTEMsd
Website: www.lovestemsd.org
Twitter: @LoveSTEMSD
Hashtag on social media #loveSTEMsd15