::: Recap of my time there via vlog :::
Prefer Instagram?  See my pics HERE and HERE
---
I rarely get to watch tv and the few times that I do, it is when we visit my in-laws as the kids occupy themselves with the grandparents and their Chihuahua.  Sometimes, I even get in a nap but more often, I get to peruse the TV channels and watch HG-TV.
One of my favorite shows is called Flea Market Flip, a show where there are 2 teams at an Antique Show and Flea Market with a budget of $500.  They are to find the items, make something of it, and sell with the intent of a profit.  The team with the most profit from flipping, wins the cash prize.
This weekend, Southwest's Most Popular Vintage Market returns to San Diego, featuring one of a kind items I would see on my favorite show.  San Diego will be hosting for the second year the Junk in the Trunk Vintage Market.  There will be no gameshow of flipping or teams competing for a cash prize, but what you will see are ready-for-purchase handmade items for you or your home.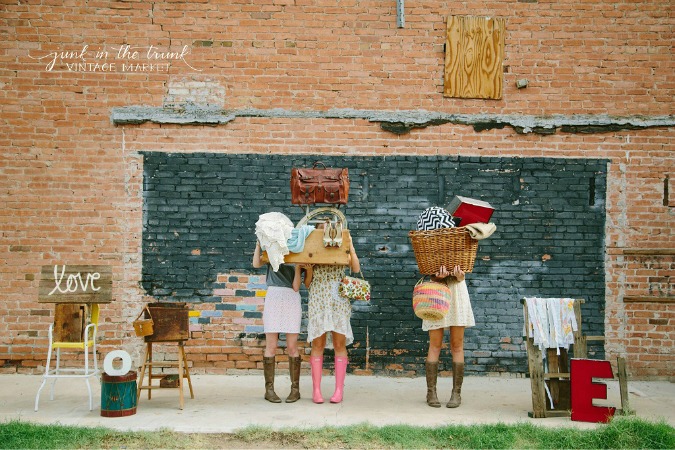 Junk in the Trunk Vintage Market attracts tens of thousands of shoppers twice a year to their home events in Scottsdale, Ariz. Known for careful selection of quality exhibitors, selling unique treasures and inspiring design, the market is sure to be a popular attraction for San Diego-area vintage enthusiasts.  All things chippy, rusty, vintage and handmade will be on display in inspiring booths.  Also find live music, delicious food, drinks, photo ops and infinite amounts of design inspiration. "It will be a really fun event for families, friends, or a day-date with your significant other," said Lindsey Holt, Junk in the Trunk Vintage Market, co-founder and owner.
When: July 15 and 16, 2017
Where: 2875 Dewey Rd. in Point Loma, San Diego, CA 92106 (Liberty Station)
"The San Diego area is full of shoppers with great taste in vintage décor and this year they are sure to be amazed by our selection of one-of-a-kind pieces." – said Coley Arnold, Junk in the Trunk Vintage Market, co-founder and owner.
Ticket prices range from $10-25
Online tickets are on sale at junkinthetrunkvintagemarket.com
*Early Entry, 9-10 a.m. Saturday, July, 15: $20.00 in advance or $25.00 at gate.  Includes first pick on Saturday morning before crowds, re-entry on Sunday starting at 10 a.m., and a Junk in the Trunk Reusable shopping bag (Pre-sale ONLY).
* General Admission, 10 a.m. – 5 p.m. Saturday & Sunday July 15-16: $10.00 at gate only
* Military discount, $1.00 off, at gate only
* Wear official Junk in the Trunk Vintage Market apparel for $1.00 discount, at gate only
* Kids 12 and under are free.
***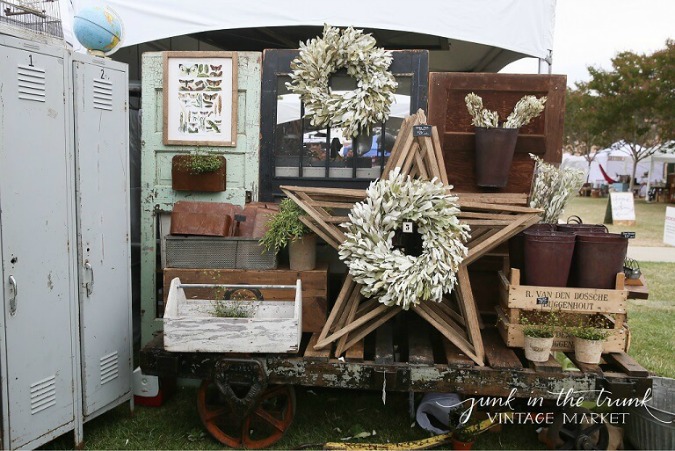 About Junk in the Trunk Vintage Market:
Since 2011, Junk in the Trunk Vintage Market has welcomed well over 100,000 shoppers through its doors across Arizona and California. What started as a small backyard market and creative outlet for founders Holt and Arnold has supported more than 600 small businesses over the last five years. Reaching the local community has always been at the heart of the event. The market has long partnered with local Young Life chapters to send high school and junior high kids to camp, as well as other non-profits to bring forth the greater good.
For more information on Junk in the Trunk Vintage Market, a detailed list of featured vendors, and additional information, visit junkinthetrunkvintagemarket.com or follow them on these social media platforms – facebook.com/junkinthetrunkvintagemarket and @junkinthetrunkvintagemarket (Insta) – or use follow along via this hashtag, #junkinthetrunkvintagemarket and #partylikeajunker
Junk in the Trunk Vintage Market inspires creativity by curating spaces to embrace a vintage lifestyle.