This blog post was initially created to help those decide which Instant Pot to get on Black Friday and Cyber Monday. By the end of the ordeal, I had 3…. a mini, the new 6QDuo plus, and my 6QDuo purchased back in December 2015. Call it excessive but I use my pots almost daily and like so: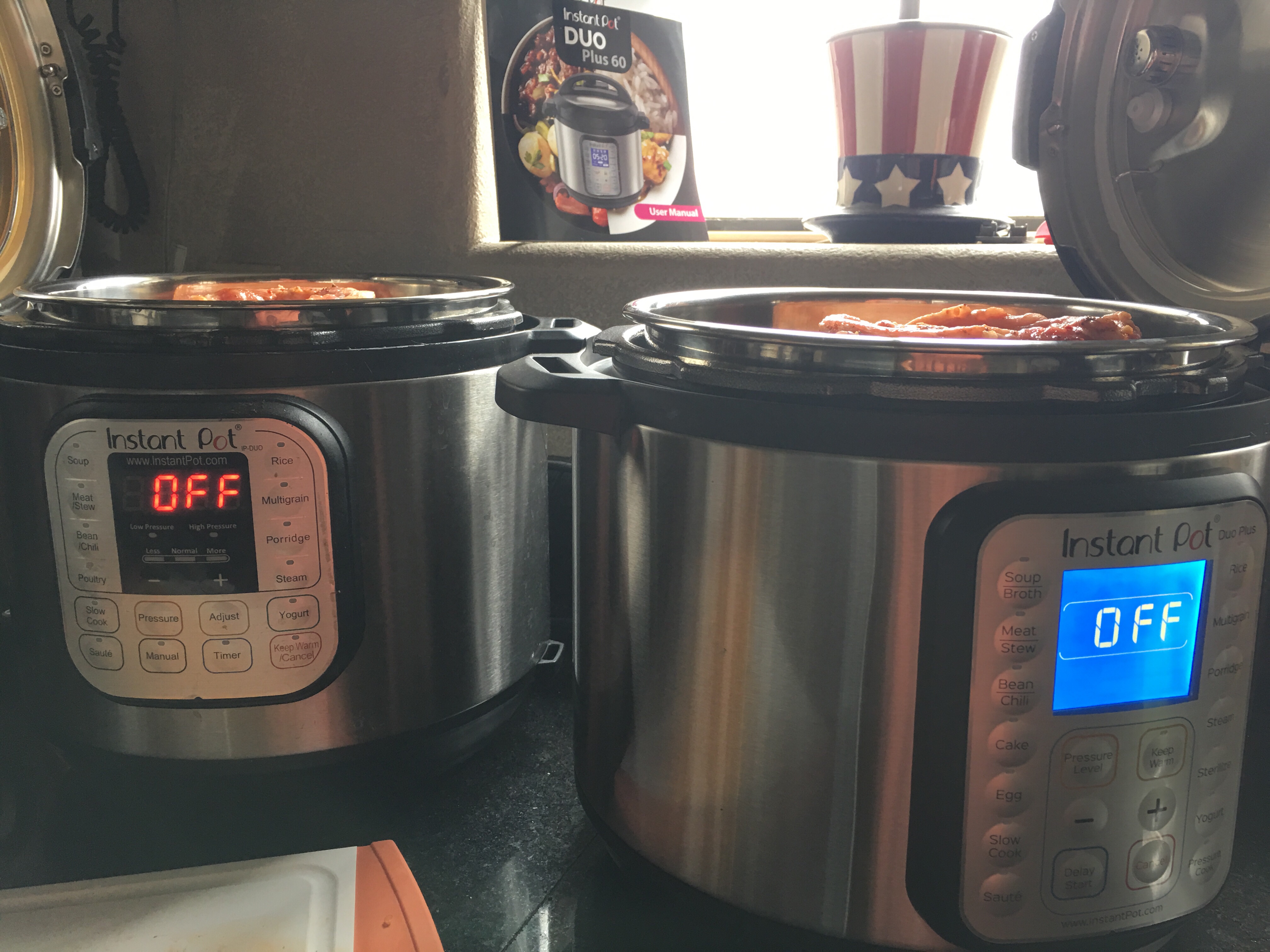 Read on if you'd like to see my play by play of the IP pressure cookers going on and selling out on Amazon and what to consider with each. Otherwise, see my other Instant Pot posts – recipes – on this blog 🙂
### update 11/24/17 1:05pm: The Instant DUO60 is sold out. And after some thinking and YouTube videos, I'm just going to grab the 3Q version of it selling for $49 on Amazon http://amzn.to/2A5AMdq This same thing sell retail at Target stores for $99. For those who don't have Amazon Prime, but have a Target, it is $51.99 right now.
### update 7/24/17:l 10 am – Instant Pot Duo is available NEW on Amazon today at $79.99. See it here http://amzn.to/2BiXMUe ###
***
TL;DR If you don't plan to make homemade yogurt, the "Instant Pot LUX60 V3 6 Qt 6-in-1 Muti-Use Programmable Pressure Cooker, Slow Cooker, Rice Cooker, Sauté, Steamer, and Warmer" is for you.
Price: $64.99
***
If you want to make yogurt in your 6Q Instant Instant Pot, you have 2 options:
1. Instant Pot DUO60 6 Qt 7-in-1 Multi-Use Programmable Pressure Cooker, Slow Cooker, Rice Cooker, Steamer, Sauté, Yogurt Maker and Warmer, or
2. Instant Pot DUO Plus 6 Qt 9-in-1 Multi- Use Programmable Pressure Cooker, Slow Cooker, Rice Cooker, Yogurt Maker, Egg Cooker, Sauté, Steamer, Warmer, and Sterilizer
***
The Instant Pot DUO60 7-in-1 (option #1) has been discontinued and only 3 available via Amazon third-party listings and in Used condition: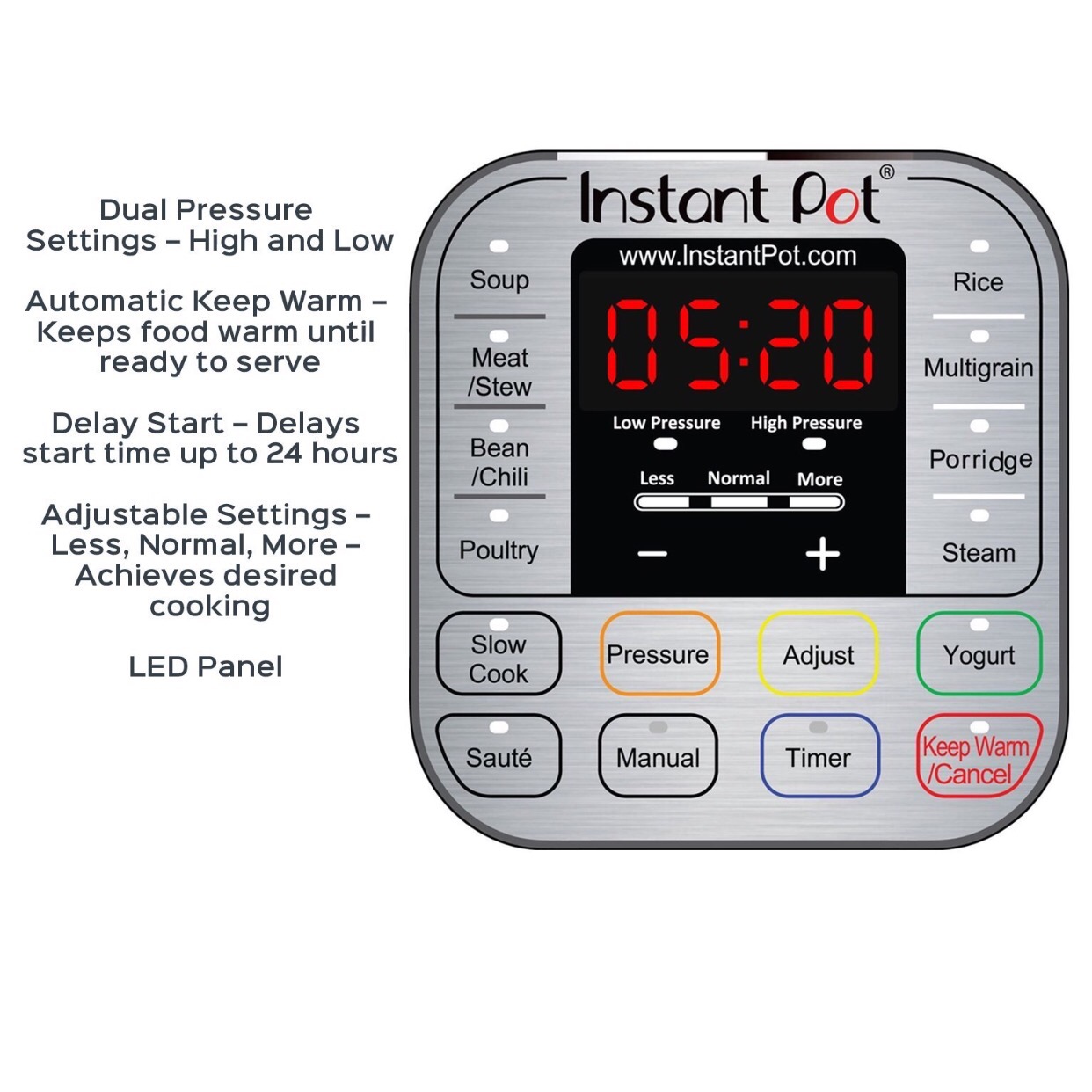 Price: $61, but by the end of this writing, the used IP price had gone up to $72. Update7/24/17: Amazon release NEW Instant Pots DUO60 for Black Friday at $79 http://amzn.to/2BiXMUe
OfferUp and Facebook Marketplace have New to Used DUO60 priced anywhere from $70-100. When Hubby purchased mine in back in 2015, he paid $124. He did not wait for a sale, like I thought he did.
***
Instant Pot DUO Plus 9-in-1 (option #2) is the 2017 version, replacement to the retired DUO60 7-in-1. This 9-in-1 has everything the 7-in-1 has, including the ability to make yogurt, plus 2 new features 'Cake' and 'Sterilizer.'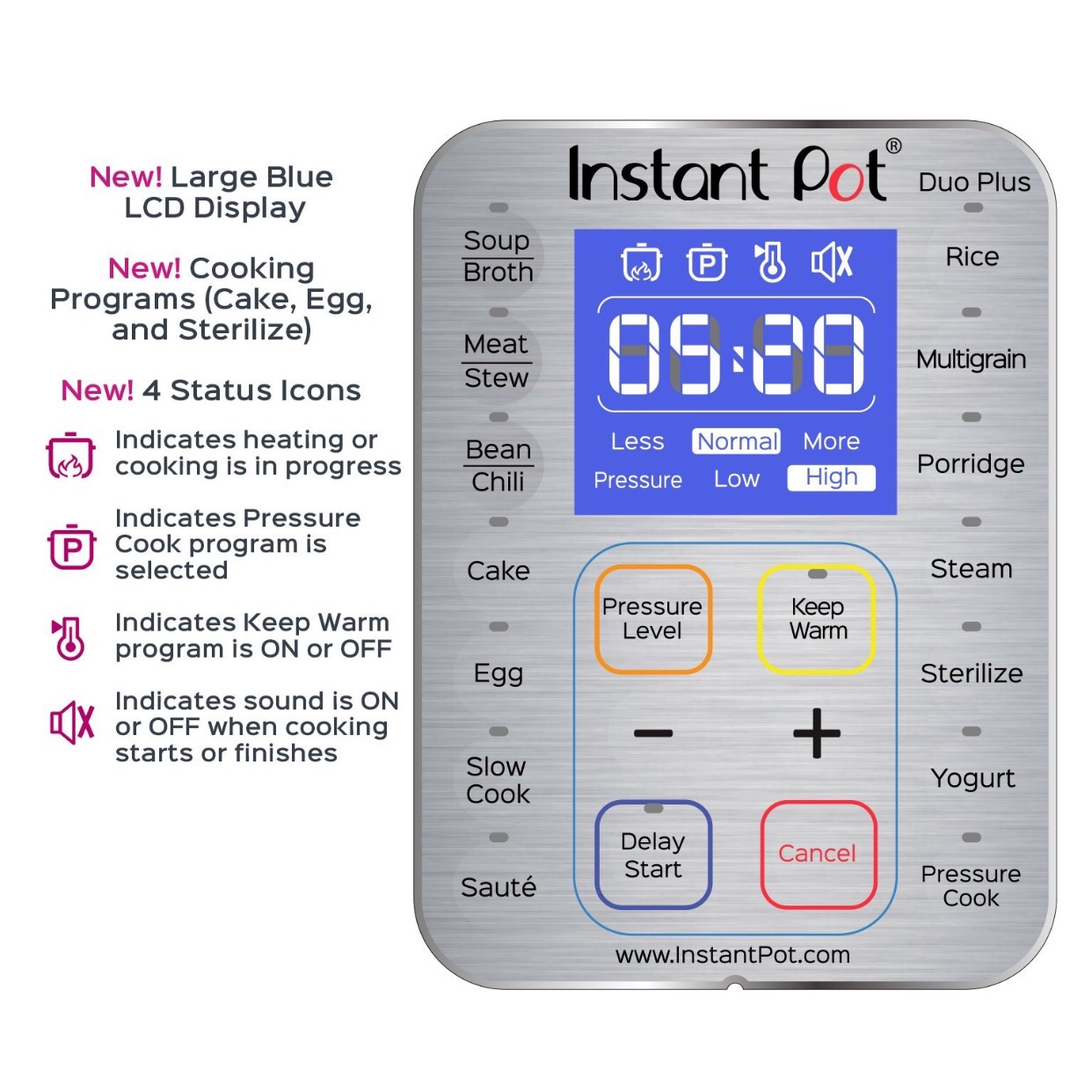 Price: $119.95
***
But what if you…
A. You don't care for the yogurt option for your first Instant Pot,
B. already have the DUO60 version with the ability to make yogurt,
C. needing another Instant Pot to feed the growing family,
D. want to have the new Cake or Egg feature,
E. And don't want to spend over $100?
Here is my What Says You, Jennylou?
Get the "Instant Pot LUX60 V3 6 Qt 6-in-1 Muti-Use Programmable Pressure Cooker, Slow Cooker, Rice Cooker, Sauté, Steamer, and Warmer"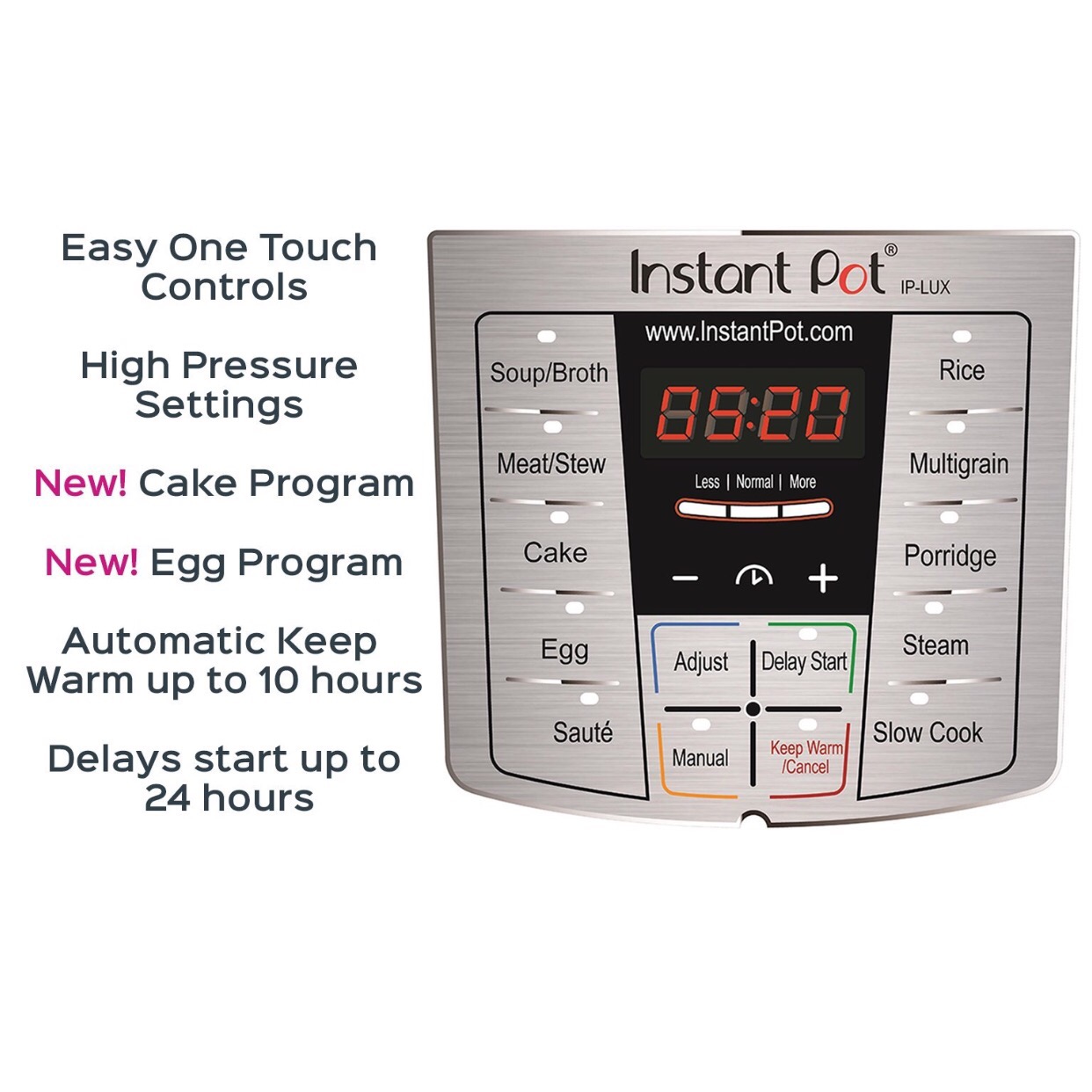 Price: $64.99 at the time of this writing.
It is the same size as the retired DUO60 Instant Pot. It does not make yogurt, nor have Poultry and Bean/Chili buttons. These buttons were replaced by Cake and Egg buttons, the new features of the DUO60 Plus, without the price tag. You can still cook chicken and chili manually as provided by almost all Instant Pot recipes. For these reasons, So, I recommend the Instant Pot LUX60.
***
For many, Amazon reviews play a deciding factor in purchasing an item or not. The retired DUO60 has almost 40,000 with more than 4.5/5 stars rating. The new version DUO Plus has 564 and the LUX60 has 1295 reviews. These 2 latter are also pulling in an overall of 4.5 stars. Over time, it too will increase in reviews, though not the 40k acquired during its peak in popularity in the last couple of years.
I did find this review quite valuable:
The IP-DUO 60 has a Yogurt feature & it also has a low & high pressure option. This one only uses high pressure but, I hear that most recipes use high pressure, anyway. It also has an egg feature & since I have heard that you should cook eggs on low pressure (not sure if that's true or not, since I am new to pressure cooking), this IP can obviously handle that without having to use low pressure since it has it's own button/setting. (: Other than those couple of things, I think they are both pretty much the same. (: I say that because since I don't own the IP-DUO60, I am not really aware of all of the details of that IP. (: Anyway, in the short time that I have owned this IP, I have already used the meat program/option, the multi-grain program/option, the saute' option, the manual cooking option & the Soup program/option to make Chicken Enchilada Soup, Rice Pudding, Sprouted Oats, Steel Cut Oats, Chicken Breasts for Chicken Marsala & for the Chicken Enchilada Soup & I have also made a Pork Tenderloin & a Tri-Tip Roast. (: So, as you can see, I am using it & LOVING it! Oh & I chose this specific model/IP because I wasn't ever going to use the IP for making Yogurt, so I didn't wanna waste a feature. Don't know if I will ever use the Slow Cooker program/option but that's on both IPs & I do intend on using the Steam program/option & also the Egg & Cake programs/options. (: Hoping that this kinda long reply helps you to choose the right IP for your needs! (: Have a GREAT day! (:
***
With all things considered (what I already have, features, price, and customer reviews), I purchased my second Instant Pot at the sweet price of $64.99.
Which Instant Pot would you choose?